Comfy Sack Review: Great Choice For Your Small Space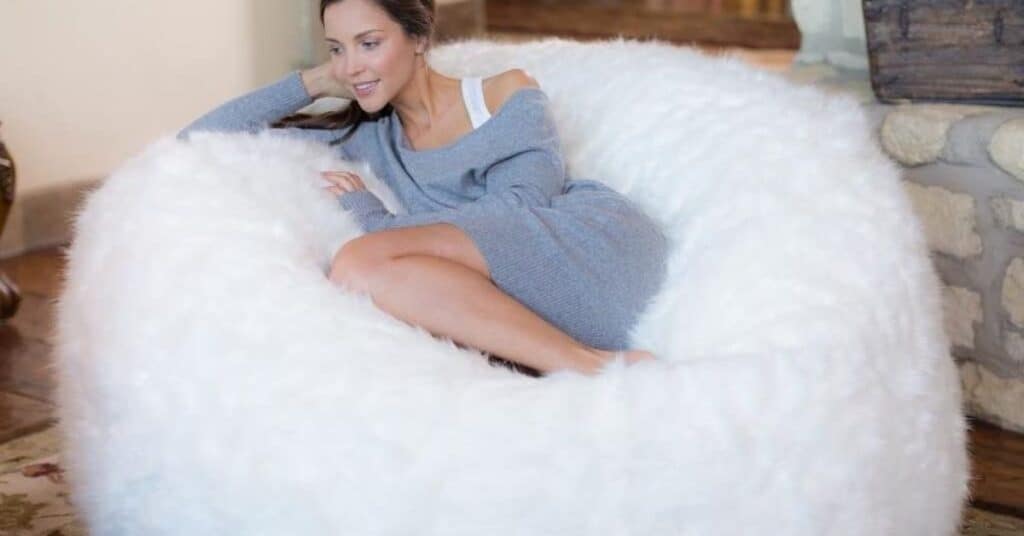 When you live in a small apartment, you don't have the freedom of fitting lots of furniture in there. While this may be sad news, there is some light at the end of the tunnel.
What if we told you, you can own a bean bag and use it as a couch, a chair, a bed, and also dog beds? And not only that, but the bean bag would also fit perfectly in small spaces, leaving you enough room for other items in the house.
Well, in this comfy sack review, we will show you exactly how this comfy chair will make your life better! So if that sounds interesting to you, let's hop into it!
Unboxing and Setup
Before we tell you what the comfy sack is like, let's take a look at what items are included in the package.
The box that it comes in is not really that large in size; however, the comfy sack itself is pretty big. Once you open the box, you will find the bean bag cover and a large black bag that contains the memory foam in it (pre-shredded). You'll also find an instruction manual that is rather poorly written.
To set it up you have to take out the shredded foam from the black bag and fill up the cover manually by yourself. Once it's filled up, it takes about a couple of weeks to decompress properly. You might need to fluff it up a bit with your hands.
Comfy Sacks Bean Bag Chair Specs
This bean bag by comfy sacks comes at a perfect size of 4 feet. It comes with an incredibly soft cover which is removable and also washable using the machine. Most of the bean bags you'll come across in the market won't offer machine washable covers, so this one is a pretty nice feature.
The cover is removable, as we mentioned, and comes with a durable inner liner with a child-safe zipper to take the cover off. The cover of this particular comfy sack is made of plush fur and it comes in a variety of colors to choose from. There are suede options available as well, but we recommend the plush fur ones. 
The bean bag measures 48 inches x 48 inches x 30 inches in length, width and height, and weighs 44.2 pounds. This bean bag is filled with memory foam inside, which makes it super soft and comfy to sit or lie down on.
Breakdown Of The Comfy Sacks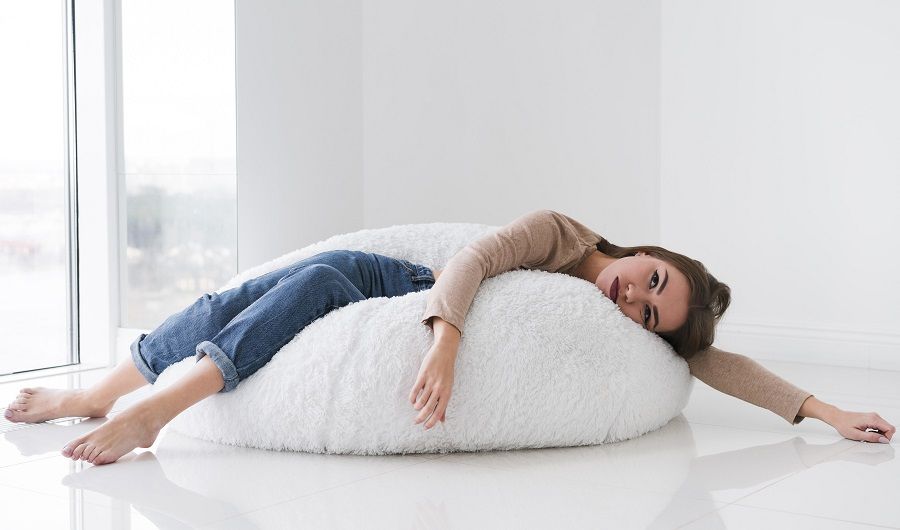 Comfy Sacks is a bean bag company that started in the year 2004 and has been producing colorful and highly comfortable bean bag chairs ever since. Their motive was to produce something comfortable as well as somewhat customizable.
They offer their customers the option to choose the fabric, color, and sizes of the bean bag chairs. This is why they are so widely popular.
Apple computers selected Comfy Sacks as the top choice to decorate their California headquarters' creative rooms. The brand takes pride in the fact that one of the leading tech companies chose Comfy Sacks for decorating their offices.
If Apple computers think that they are an amazing bean bag brand, who are we to argue?
Materials Used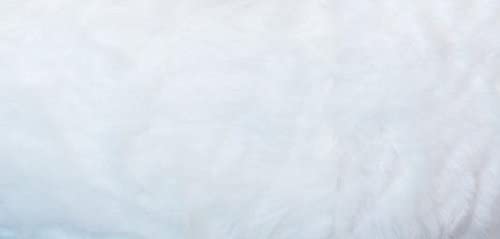 As we mentioned above, Comfy Sacks offers two different kinds of fabric options for both the cover of the bean bags. You can choose between micro suede and plush fur, and suede fabrics.
The bag is filled with shredded memory foam to provide you the comfort and softness you need.
Features & Benefits
Owning a Comfy Sack bean bag can be pretty convenient in your house. Let's have a look at some of the benefits of this product.
Ease of Use
Believe us when we say this, the comfy sack bean bag is the easiest to use than other bean bag companies. Once you have set it up, you have absolutely nothing to do. It's so soft and light, you can keep it anywhere in the house, and if don't like where you've kept it you can easily take it to a different room or position.
Comfort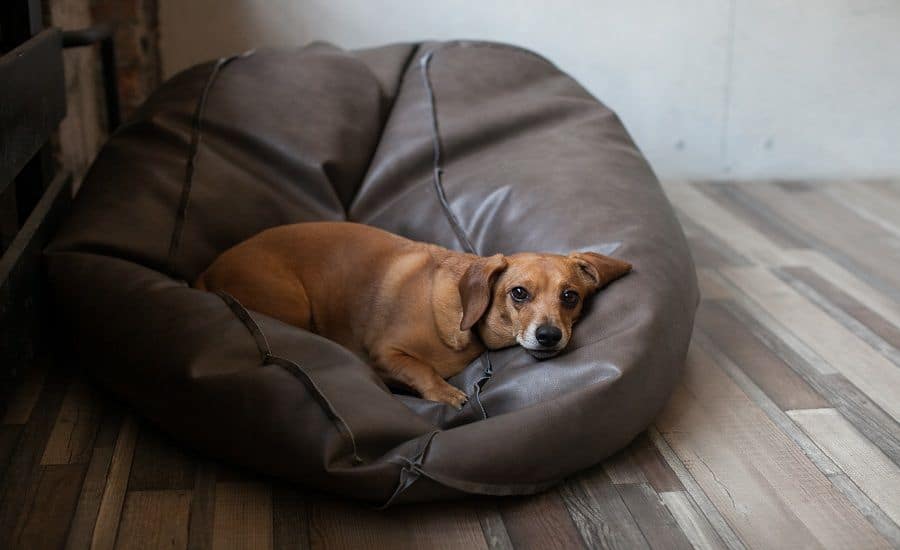 This love sack is so comfortable, you can use it as a bed to watch movies even. If you live alone in a small apartment, you can double it as a chair and a bed without having to spend a lot of money. You can come home after a stressful day to just lie down on this giant bean bag and fall asleep within minutes!
Washability
You can use a machine to wash the cover, so you need not worry about it getting dirty. You can easily wash it with your laundry.
Warranty
One of the best things about comfy sacks is that they provide a 5-year warranty on their bean bags. So if anything goes wrong with the zippers or the seams on the cover within those 5 years, the company will take care of it.
What I Like
Highly comfortable and soft
Pretty much portable
Can double as a couch and a bed
Available in different materials and colors
Cover is machine washable
Comes with a 5-year warranty.
What I Didn't Like
Some customers faced allergy issues with the fur
Some customers thought the product is a bit heavy.
Frequently Asked Questions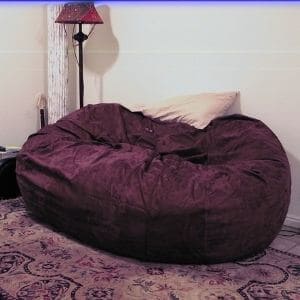 Is it washable?
Yes, the cover is machine washable.
How long is the warranty?
The warranty provided by the brand is for 5 years.
Can it be refilled?
Yes, it can be refilled if needed.
Does it take long to fluff?
It kind of does. Once the memory foam is filled in, it takes about a week or two to properly get fluffed up.
Is it heavy?
It weighs about 44.2 pounds. Now, whether this is too much weight or not is subjective, but some customers did find it a little heavy.
Conclusion
So, are you convinced that this bean bag is going to make your life better? Hopefully, this comfy sack review was able to help you decide whether you want it or not. Be sure to check out the product itself if you want to make the purchase. Have a nice day!