6 Great Ways to Make your Apartment More Cozy on a Budget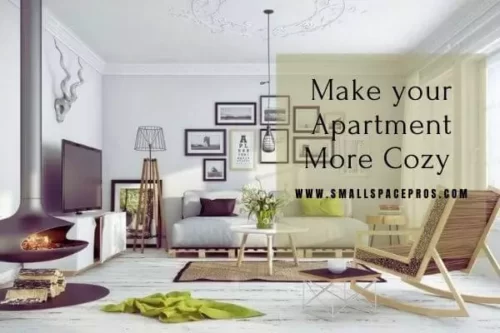 So you're finally moving to your first apartment – congratulations! This is a big leap towards finally having your own place.
The best part about having your own space is that you can furnish it in the way you want and without having to listen to others about how you should do it. After all, your new apartment is your haven, so it should look however you want to without any external pressure from others.
But sometimes, decorating your apartment can be overwhelming. As a result, you end up with a cluttered apartment that seems hardly put together.
If you need help in getting your apartment to look like a home, then you came to the right place. Here are some tips on how to make an apartment cozy for your reference.
Must follow ideas for a cozy and warm apartment
1. Lean on Warm Lighting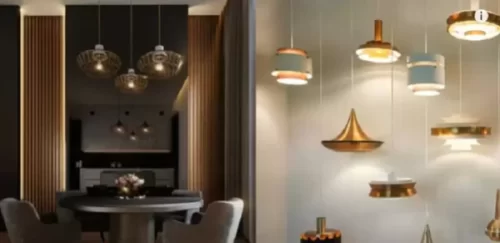 One of the biggest mistakes that you can make is choosing the wrong type of lighting for your apartment. You may not realize it, but lighting plays an important role in making your whole space look cozy and homey.
As much as possible, it should create illumination that's neither too dim nor too bright. When it's too dim, it can be too stressful for your eyes. It can look too glum and depressing, and you certainly don't want to come home to that after a tiring day at work.
On the other hand, when the room feels too bright, it can seem too overwhelming. Instead of being a place that helps you relax, it might push you to stay awake and energetic. That can drain your energy even further.
As much as possible, the goal here is to create lighting that's similar to the sun's natural illumination. Avoid having one overhead light since it can create harsh lines that can also be stressful. Try placing lighting in different areas of your apartment to attain the best results. This technique also allows you to create a bit of an ambiance whenever you're planning to entertain guests in your apartment.
2. Add a Texture by Using Curtains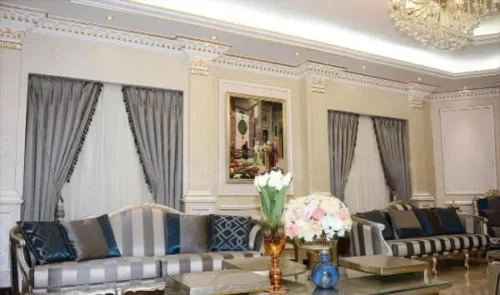 Another way that you can make your apartment appear homier is to add curtains. Curtains add a bit of texture to the space, and that can make it look less boring – and your windows less bare.
Aside from the aesthetic aspect of having curtains, these fixtures also give you a sense of privacy, especially at night. As a result, you're bound to feel safe and secure inside your apartment.
As a tip, make sure to choose curtains in more neutral colors that contrast the colors of your wall. If the curtains contain bold prints and similar patterns, they can look too loud, and that can be distracting for your eyes. It may be great for making a bold statement, but it's not ideal if you're planning to create a cozy atmosphere.
Earth-tone colors like light browns, dark beige, and muted green are great options for your curtains.
3. Don't Leave the Walls Bare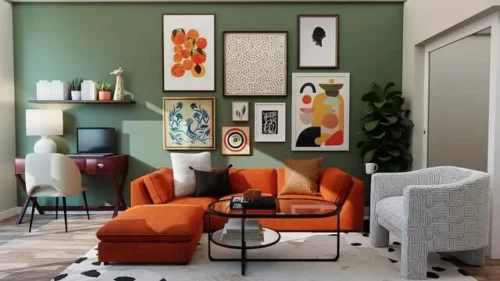 In most cases, most apartments that are available for rent come with bare walls and no furnishings. In this case, it's all up to you to make the space more welcoming and less boring.
There are several ways where you can make these walls look cozy. One way is to hang pictures. Whether it's of your family, friends, or pets, pictures are sure to add a more welcoming vibe to any space. This also gives it a personal touch, which makes the space feel more at home.
Aside from pictures, you can also hang works of art. It doesn't have to be an expensive masterpiece – any work of art that reminds you of the home will do.
Alternatively, you can also add neutral-toned wallpapers. This is especially true if you're left with boring, bare walls.
Also, if you live in a small apartment, hanging mirrors on the wall can create the illusion of a larger room. This, paired with bright-colored walls, can make a tiny room feel like a mansion.
But before you use nails or stick wallpapers, make sure to ask your landlord or landlady if you are allowed to do so. Otherwise, you might incur extra fees for making these changes to the unit.
4. Create Spaces with Shelves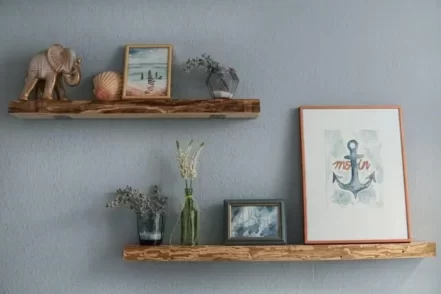 Another alternative to making your walls look less boring is to add shelves. Shelves can be used to hold picture frames and other small elements that can complete how your apartment looks. This is perhaps the best choice if you're not allowed to use nails or replace the wallpaper in your apartment.
Additionally, shelves can help you create whole new spaces. If you live in a studio apartment, shelves can help create simple partitions to make the space look like it's composed of several rooms. If you're worried about an exposed sleeping area, shelves can help create that separate space for your privacy and peace of mind.
5. Prefer Lots of Plants to Decor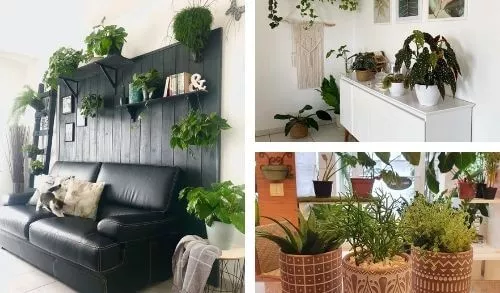 Having plants in your apartment can also make it look cozy. Plants not only give your home a pop of color, but it also breathes a bit of life into seemingly empty space.
The best part about adding plants to your apartment is that they come in different shapes and sizes. This means that you can add a big one near your window and add a few small ones on your desk. Either way, you can surely decorate your home with plants in the way you want to.
If you're worried about not having a green thumb, don't worry. There are several indoor plants like succulents that require minimal care. These low-maintenance plants only require watering once in a while, so you don't have to worry about forgetting to give it water for a day.
6. Choose the Right Furnishings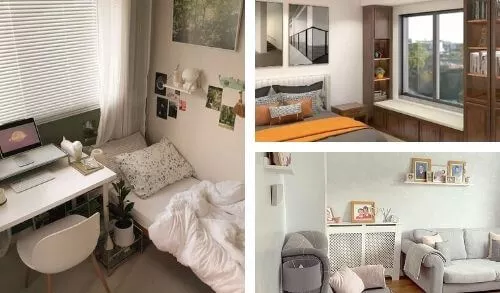 And finally, make sure you choose the right furnishings to make your apartment look put together. By this, we mean that the furniture you choose should look uniform and in line with a particular theme.
If you have several pieces of furniture that do not seem to match, your apartment will only look loud and cluttered, and that's truly stressful by the end of the day.
As much as possible, make sure to invest in quality furniture sets. Not only are these of great quality, but they also look cozy and feel comfortable. While it's tempting to buy furniture from a flea market to save on money, the pieces often do not match – and that's not going to help you with the ultimate goal of making your apartment look cozy.