36 Smart Room Divider Ideas For Studio Apartments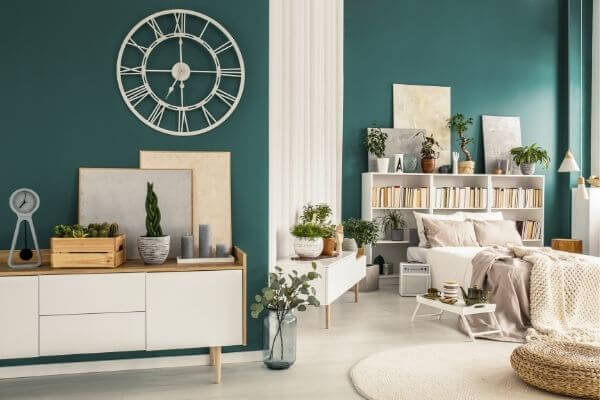 It's tough to live in a studio apartment that resembles more like a dorm room than the home of a grown-up; especially when they don't have any walls to separate the rooms from each other. What can you do to ease up your living condition is by dividing the rooms on your own? Here are some room divider ideas for studio apartments that can help you solve your living condition.
Best Divider Ideas For Studio Apartment
1. Create a Larger Living Room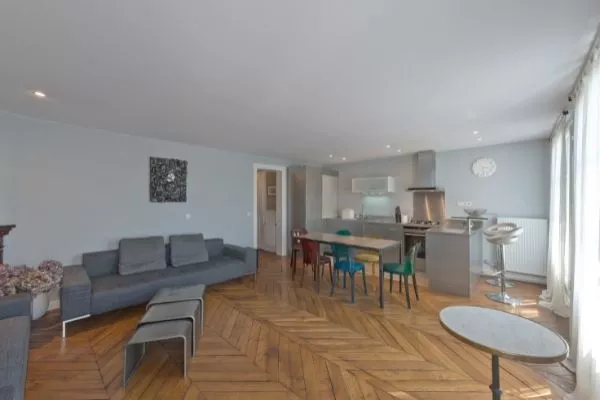 Point out separate spots for sleeping, walking, and entertaining. Then, divide the apartment in half. You can also borrow some bedroom square footage to create a large living room.
2. Create Separation With Room Divider Curtains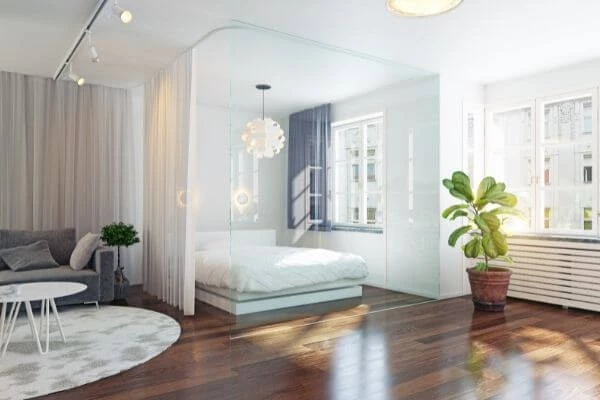 Select curtains to provide yourself with enough privacy and once you're ready to enlarge your apartment, it would only take a few minutes to take them off.
3. DIY Sliding Door Room Divider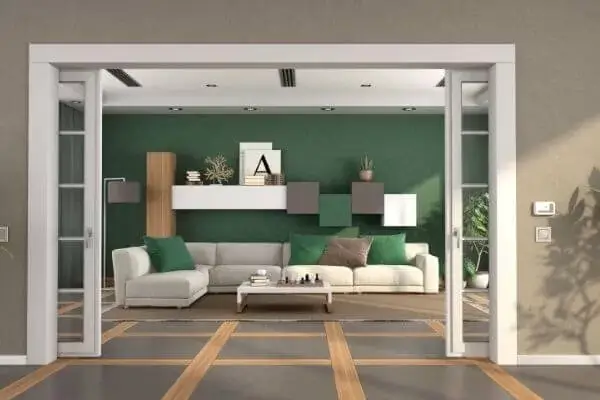 Sliding doors don't need any additional room for opening, they're relatively easy to use and they're amazing at serving their purpose as a room divider.
4. Build a Temporary Half Wall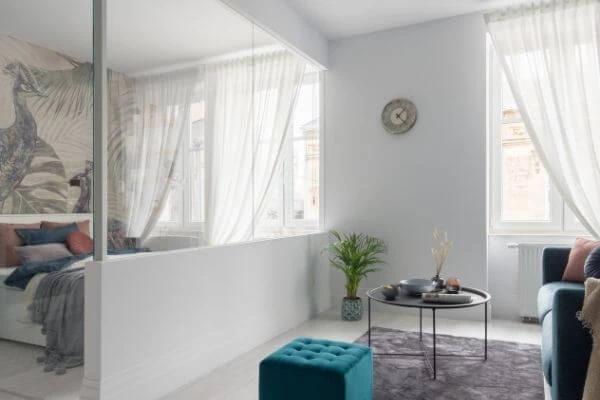 With a temporary half wall, you'll be able to divide the square footage of your room easily. It's typically a really good idea for a rental where building something permanent is forbidden.
5. Add Character With A Bespoke Room Divider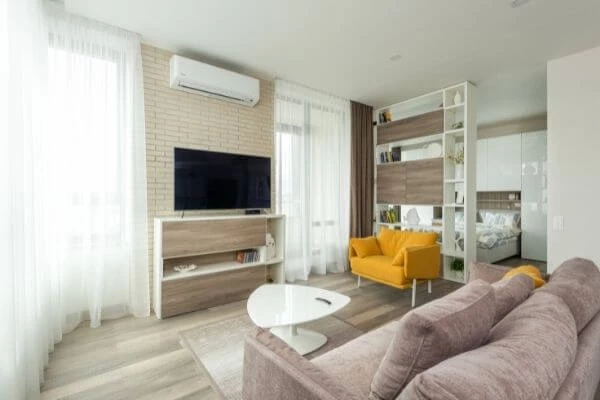 Bespoke bedroom dividers are fully capable of adding rustic character to a shabby living room. You can use the combination of weathered wood with custom storage to create some privacy for your bedroom.
6. Try Bookcase Room Divider Ideas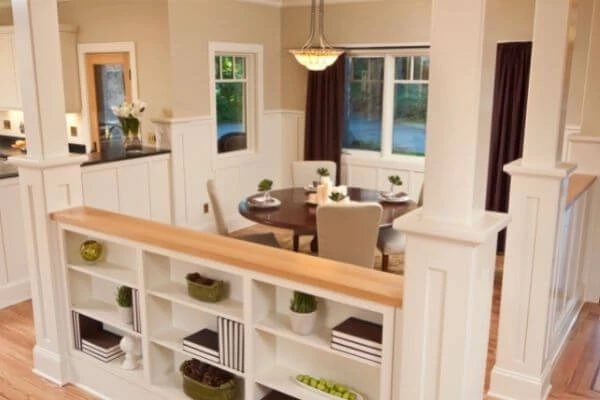 Use an IKEA KALLAX shelving unit to your apartment into two distinct living areas. Moreover, you can customize it with add-on parts to add personality.
7. Maximize Space With Transforming Furniture
Transforming furniture expands the space of the living room. With them, you'll not only enlarge the living room, but you'll also make it multifunctional.
8. Save Space With A Wall Bed And Secret Storage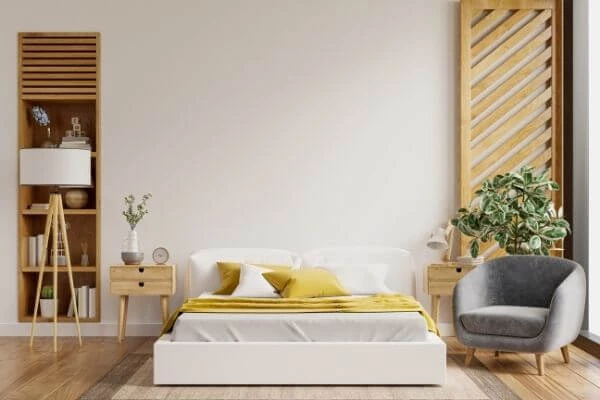 Wall beds are skilled at saving space. Most of them also come with secret storage features. Use them to make your studio apartment look more breathable and spacious.
9. Platform Bed With Storage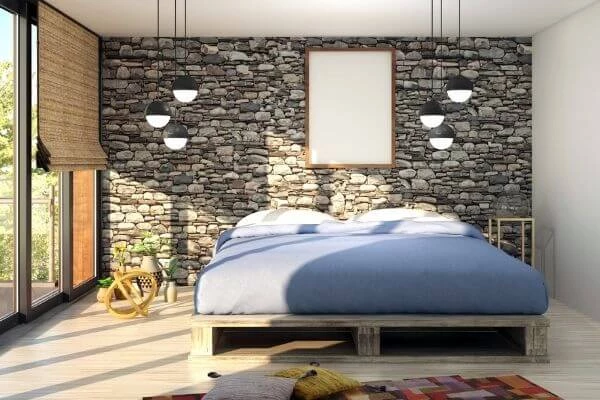 Like wall beds, platform beds are also available with built-in storage features. With them, you can expect your apartment to look more refreshing and open. You can read our The 7 Best Storage Platform Beds: Are storage beds worth it, if you want to know more about it.
10. Room Divider Projection Screen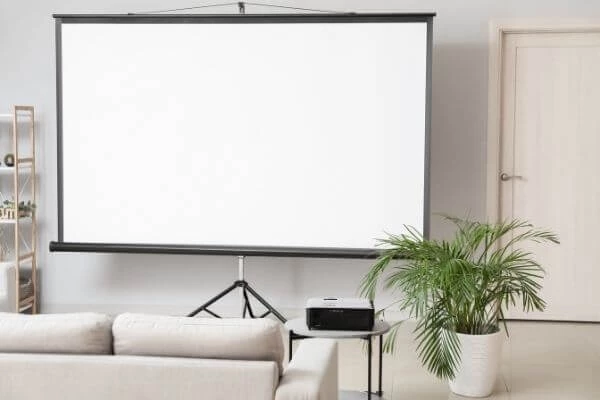 Room divider projection screens can help you make your apartment appear more inviting and friendly. They're cost-effective, easy to use and install, and reduce the level of noise to encourage privacy.
11. Built-In Trundle Bedroom Divider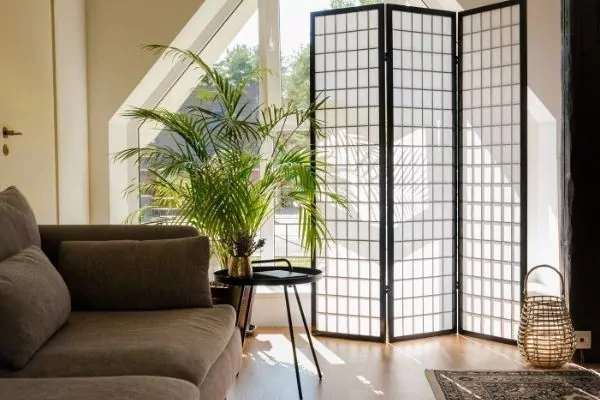 These dividers cleverly hideout a full-size trundle bed. When they're extended partially, the mattress eventually doubles as a sofa. When you want to crash on it, just pull the bed out of it.
12. Two-Tone Walls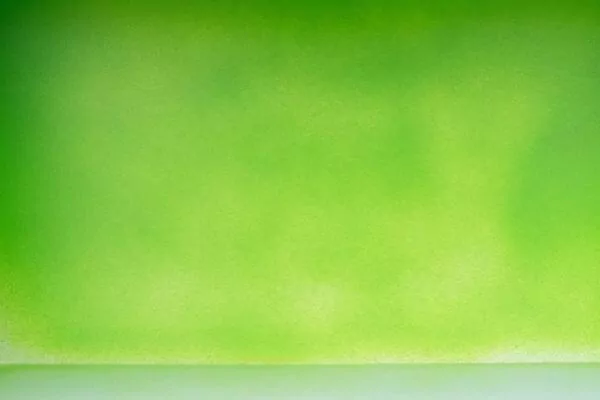 One of the simplest and most affordable ways you can use to create separation in a single room is to paint walls with different colors.
13. IKEA PAX Hack
Since IKEA PAX beds take a huge amount of space in the living room, conceal their mattress and turn them into a built-in room divider that can glide across a ceiling track.
14. Loft Bed Over The Kitchen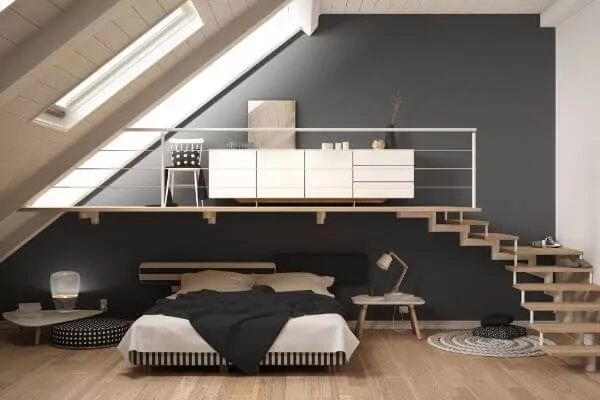 If you have high ceilings in your studio apartment, squeeze a loft over the kitchen. By doing so, you'll create space for a sizable living room.
15. Small Space Furniture
Furniture that is designed specifically for small spaces is effective in maximizing insubstantial square footage.
16. Use Desk As A Room Divider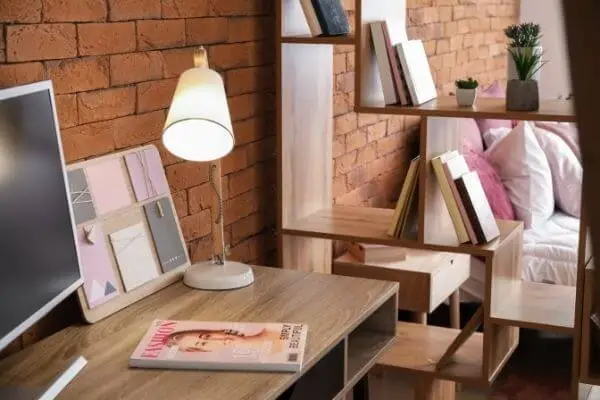 Convert your studio apartment with custom built-ins to smartly divide the apartment. Besides, a raised platform and custom desk combo splits up the bedroom from the central area.
17. Furniture Splits Up Open Floor Plan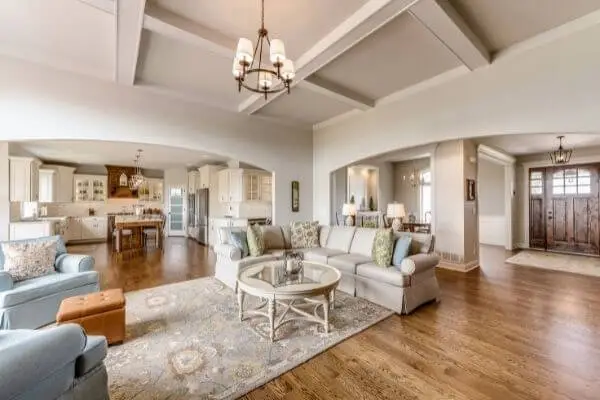 Use your furniture to distinguish the open floor plan of your apartment into multiple sections.
18. Divide Space Without Blocking Sunlight
Use a large bookshelf that follows an open design for forming a bedroom without blocking the sunlight.
19. Get Your Bed Off The Floor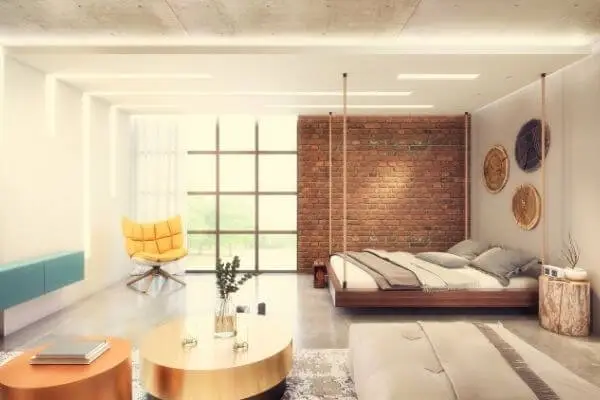 Perch your bed above your furniture to increase the floor space of your living room.
20. Pegboard Walls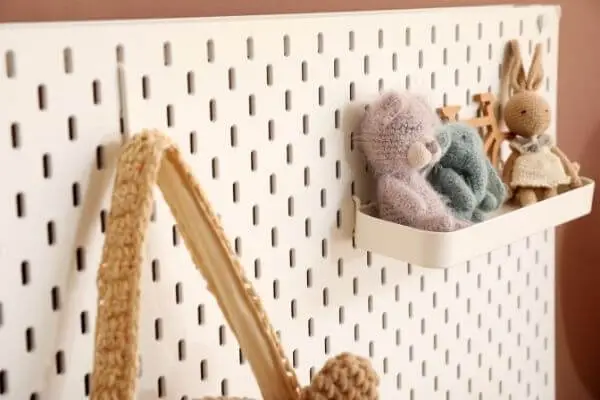 Pegboard walls can help you keep the clutter at bay.
21. Double Duty Bed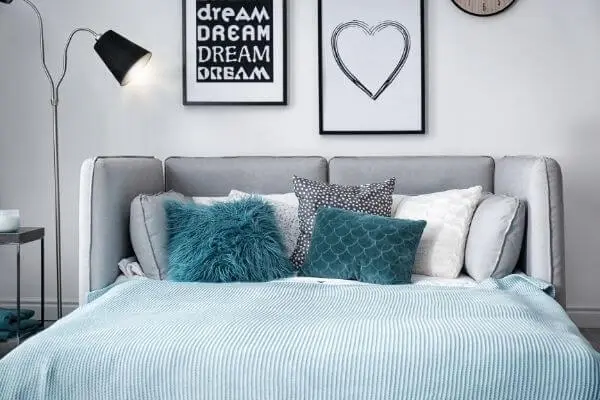 Apply a sofa that can work overtime as a bed. Therefore, you'll be able to put more functions in your apartment.
22. Worktable Bisects Sleeping And Living Quarters
Try using patterned wallpaper and a glass top desk to dissect your sleeping and living quarters. In this way, you'll be harmonizing each and every space.
23. Put An Empty Nook To Work
An empty nook can provide you with enough space to fit a twin bed. You can capitalize it by placing the mattress on a platform featuring built-in storage drawers. But if you need to fit two twin beds, check How to Fit Two Twin Beds in a Small Room. This may help you.
24. Floor-To-Ceiling Curtains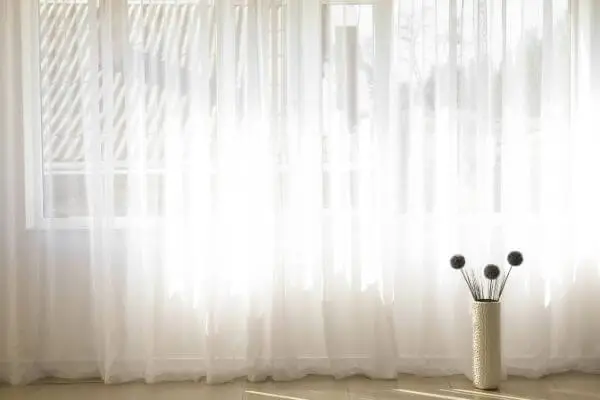 Install sheer floor-to-ceiling curtains to partition your bedroom from the living space.
25. Build a Cubby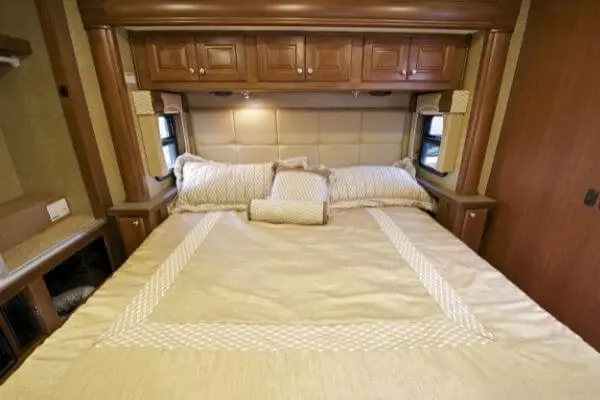 Make a custom fabricated wood platform with built-in cabinetry to incorporate your bed easily.
26. Envision Floor Plan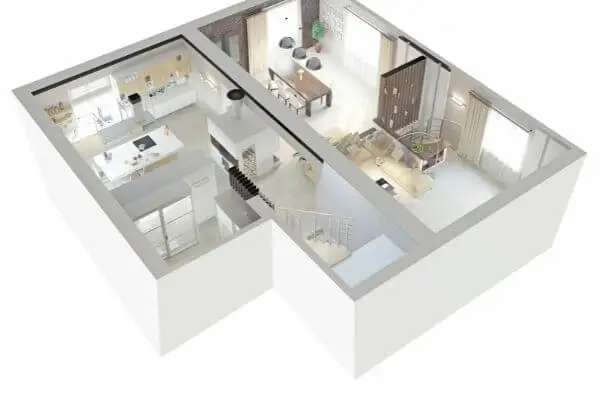 Decide which corners of your apartment are going to be a bedroom, living room, dining room, and kitchen. Then, buy furniture that can fit both the space and function of each area. Don't forget to include entryways. If you want to make your entryway cozier than ever, check our 34 Entryway Furniture Ideas: Make Authentic First Impression. This may help you.
27. Think Outside The Wall With Bookshelves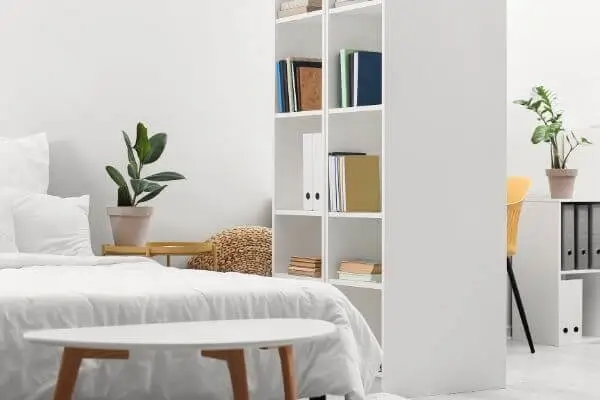 Since one of the main goals is to enlarge the space, set tall bookshelves perpendicular to a wall. In this way, you'll be separating living areas and adding valuable storage space in your small apartment.
28. Think Thin Walls, As In Curtains
Choose curtains if you want to physically distinguish sleeping quarters.
29. Install a projector screen
By installing a projector screen, you'll have enough light passing through your apartment. Not to mention, you can also use it to watch movies.
30. Color-Coordinate Living Areas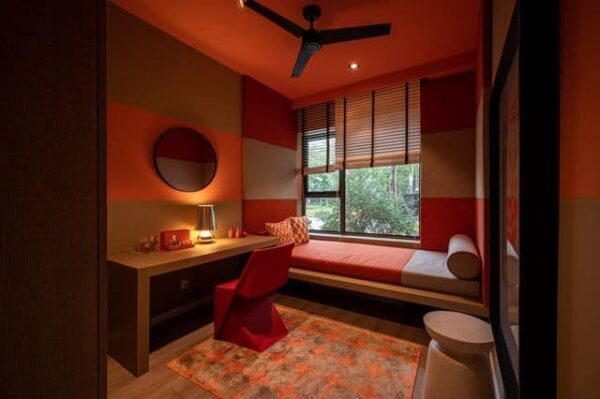 For each living area, pick a subtle color and theme to make them psychologically different from each other.
31. Hang Pendant Lamps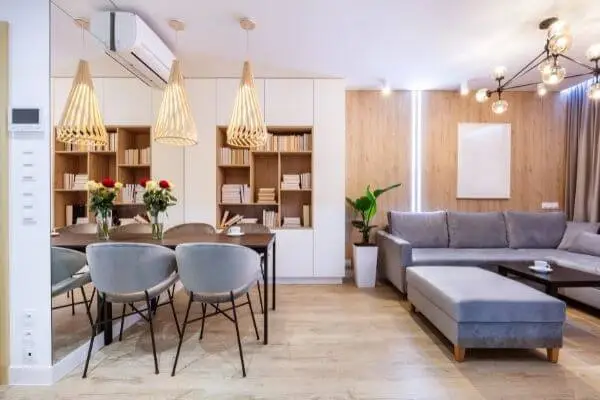 Invest your money in hanging some pendant lamps. With these lamps, you'll be creating an understated barrier that will separate your kitchen and dining area from your couch to bed.
32. Buy a Bar Cart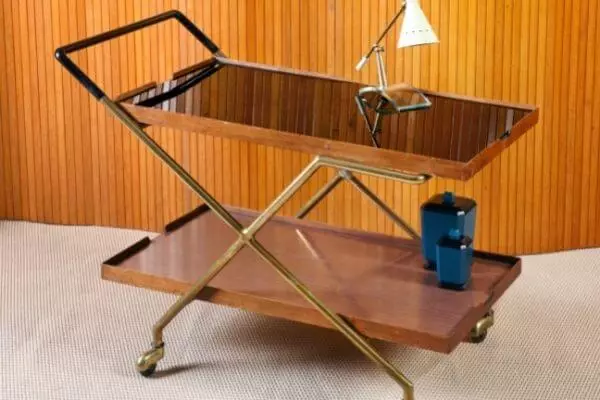 Purchase a bar cart to divide the areas organically and include valuable counter and storage space for baking and boiling endeavors.
33. Create A Floating Closet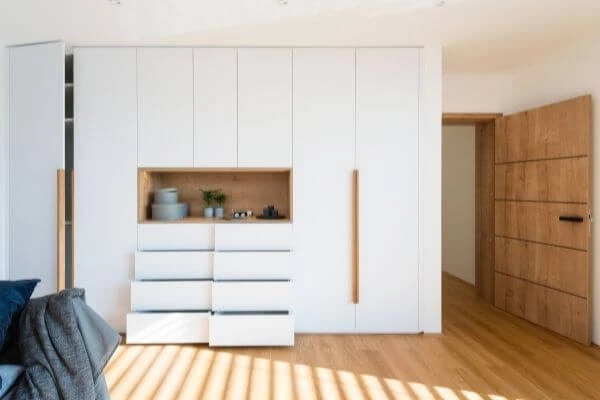 Build a floating closet to increase storage space, along with adding a unique element to your tiny abode. If you are interested in the floating furniture concept, check out this article about floating furniture ideas.
34. Place The Couch Cleverly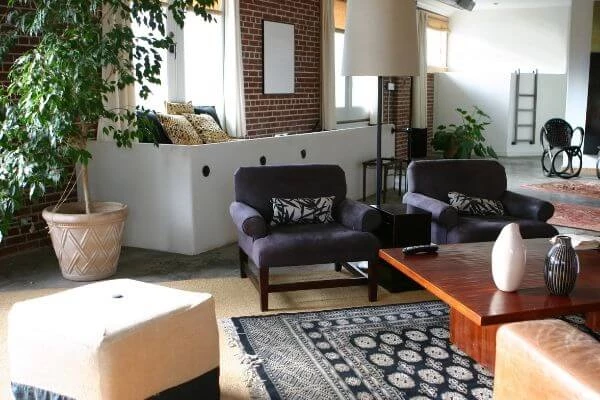 Put your couch at the foot of your back so that the back faces your sleeping area whenever you seat on it.
35. Invest In A Space-Saving Bed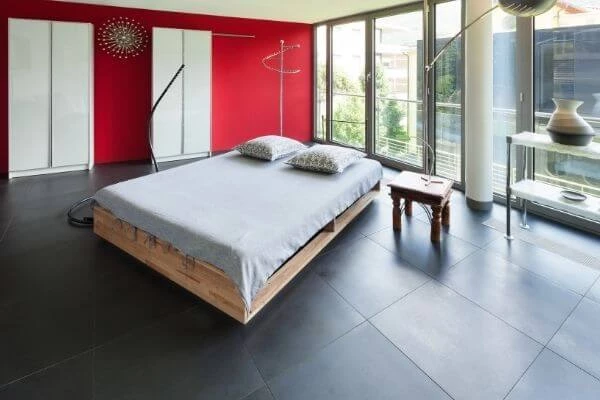 Space-saving beds free up floor space for a living or dining area and enhance their overall beauty.
36. Clear Out The Clutter
To keep your apartment organized, retain things that are necessary, but the stuff you love but don't need right now in storage, and throw, recycle, donate, sell or gift the rest of them. 
FAQ
How Do You Make A Room Divider For A Studio Apartment?
There are many ways you can make a room divider for a studio apartment. Some of them include envisioning the floor plan, putting an empty nook to work, creating a floating closet, and more. With them, you'll be able to make a room divider for your tiny studio apartment without breaking a sweat.
How Do You Separate A Kitchen And A Living Room In A Small Apartment?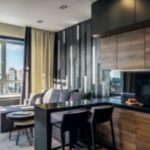 There are some different methods you could use to separate your living room from your kitchen. You could try using doors, windows, walls, furniture, and many other things. You could also try completely or partially enclosing both of them if you want them to be separated from each other.
What Can I Use To Make A Room Divider?
You can use screens, hanging curtains, jute hanging, and readymade bamboo to make a room divider. These things are quite much amazing at working as a room divider.
What Is The Cheapest Way To Divide A Room?
The division of a room actually depends on the kind of the room and the purpose you're going to use it for. Technically speaking, using a bed sheet or just a plain cloth sheet is the cheapest way you can use to divide a room. However, although it may be the cheapest way, that doesn't mean it'll be effective at separating each room.
Get More Room Divider Ideas
Final Words
Room dividers are important to have in a small studio apartment as they can create much-needed privacy. We're hopeful that the ideas we've mentioned in this article can help you decorate your apartment according to your own style, preferences, and comfort.