26 Small Living Room Furniture Arrangement Ideas: Look elegant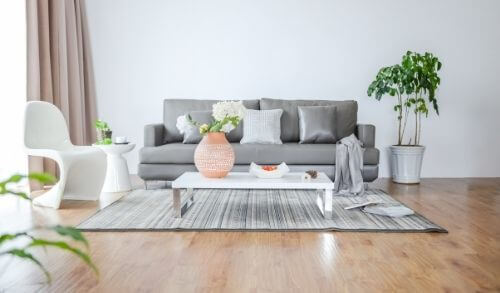 With some simple design modifications, you can jazz up the entire look of your living room. We have some super cool ideas that will help you redecorate your small living room and make it livelier. Let's check out the ideas.
1. Swap the Sofa with a Snuggler or Cuddle Chairs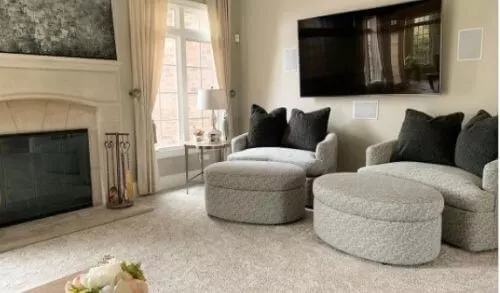 Snuggle chairs are slightly bigger than an armchair and a bit smaller than a sofa. These are also known as love chairs or cuddle chairs. Sounds like a lot of fun, right?
When you put a large sofa in a small room, it eats up most of the space. A snuggler will provide ample room to seat yet provide enough free space for other decorations.
2. Create an Illusion by Using Mirrors
You can create a certain space in the living room with mirrors. This will add a modern style to the entire décor. This trick helps to create an illusion of more space and gives the small living room a larger appearance.
3. Utilize Awkward Architectural Spaces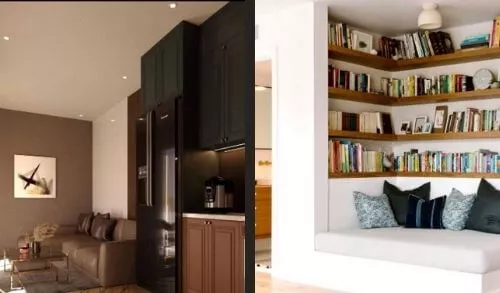 Sometimes we tend to leave out spaces that have some awkward angles and keep them empty. However, your inner designer needs to pair up the perfect pieces together to make good use of every little space in the house. You can take inspiration from different designers and architects, however, make sure that you don't end up cluttering the room.
4. Add Baskets As Extra Wall Storage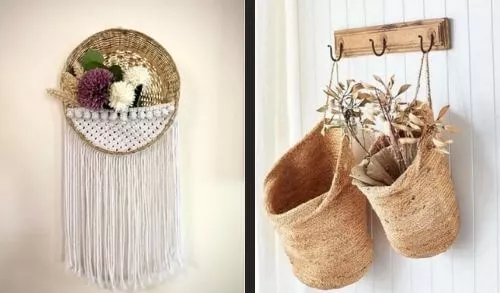 Adding up a basket on the wall will add an aesthetic touch to the room and declutter the mess on the ground. You can add a small basket with any color that complements the wall or other room décor. This will help you tidy up the room while having all the essentials near you.
5. Add Storage Near the Ceiling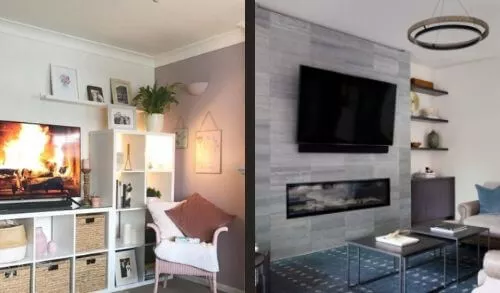 Be it a living room or a bedroom, storage ceiling spaces come in handy for all. The trick is to camouflage it well to the room walls so that it doesn't catch the eyes. You can install some kitchen wall cabinets as they will help you stash away all the unnecessary items.
6. Distract with Statement Pieces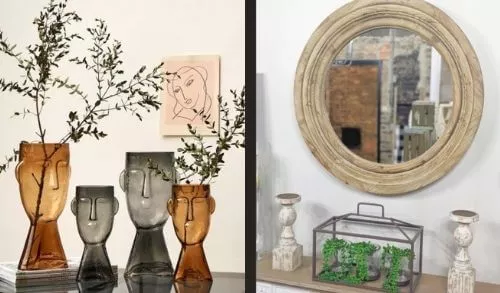 A statement piece is a must-have if you want to bring in that dramatic design moment in your overall decoration. Try to play with the scales and don't shy away from making big statements in small spaces. Whether you choose a small or large statement piece, be sure that it has the oomph to draw the attention of the guests.
7. Don't Put Corridor Effect with a Corner Sofa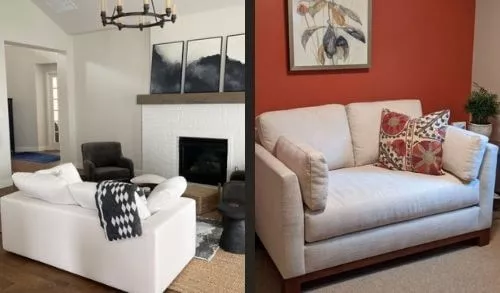 A corner sofa or chaise sofa will give the room a corridor effect and make it appear smaller. Anchor the living room with furniture that gives it a more open and cozier look. Find the perfect sofa for a narrow space and make sure it blends well with the other decorations of the room.
8. Choose Light Colors for the Walls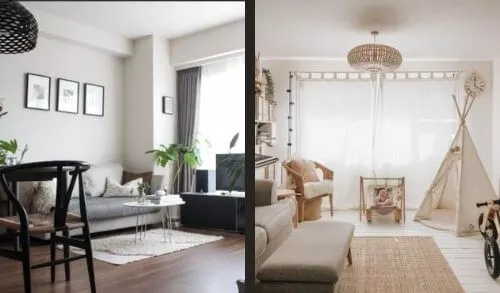 You don't always need to use bright vibrant colors on the wall to brighten up the room. Embrace your white walls and pair them up with a bright bold carpet or rug. This will cast a tint of the carpet's color on the wall and give a surreal touch to the entire décor.
9. Use Stools as Seats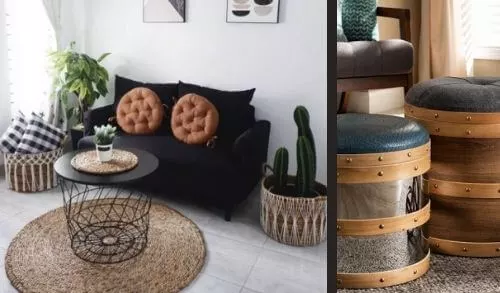 Are you worried that those huge sofas will eat up all the areas of your small living room? Well, we have a stylish alternative that will make the small living room the show stopper of the house. You can put small stools with comfy cushions as seats. They'll save a lot of space and serve as a great seating arrangement as well.
10. Invest in Multi-Functional Furniture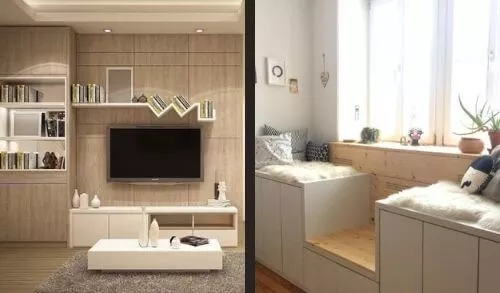 Multi-function furniture is a great choice for small living rooms. That sofa cum bed can be a lifesaver during the stayovers or guests staying overnight. Investing in a convertible couch will come in super handy and you'll surely love the idea of turning it into a bed in just 30 seconds.
11. Draw Attention Away from the Door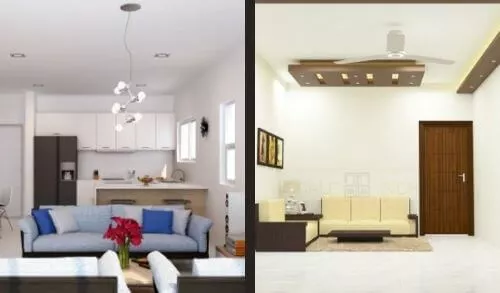 You should always arrange the seating space without making the door the focal point. This will act as a constant distraction and eventually become a mood killer. Place the sofa or the stools adjacent to the door or in the opposite directions.
12. Try to Decorate Vertically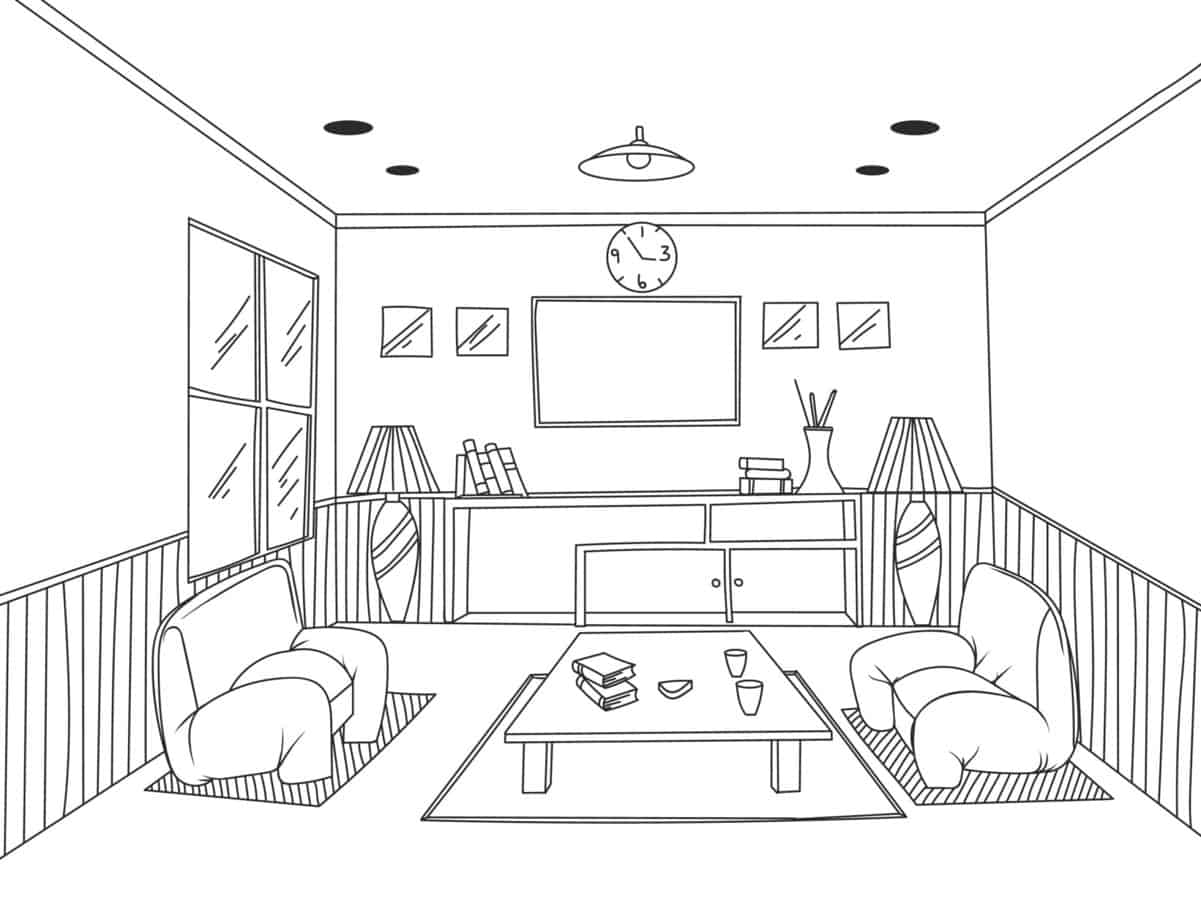 Since you don't have much space in your living room, decorating most of it with horizontal pieces will be a bad course of action. Decorating vertically and beautifully can be a challenge, however, not impossible. You can glam it up with gold décors and add some visually interesting pieces.
Also, looking at those empty bleak ceilings can be quite unappealing. Raise the ceiling with a vertical stripe which will look more aesthetic and jazz up the vibe of the entire room.
13. Pair it Back with Wood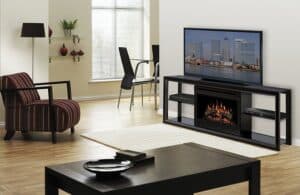 Wood never goes out of style and it'll give an antique theme to the room. You can pair the décor with black wood furniture that will surely give a lavish and luxurious touch. The black will contrast if you with light-colored walls and other subtle colored furniture.
14. Place an L-shaped Sofa in Tight Spaces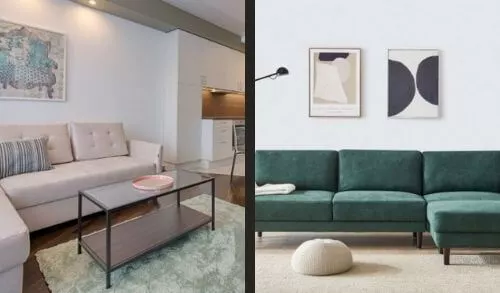 Are you worried that there will not much space available once you put the sofa in the room? The hack for tight spaces is to go for an L-shaped sofa. This will help you optimize the space available and provide ample space despite the small size of the living room. You can place a coffee table in front of the sofa to have a fun cozy time with friends and family while having a warm cuppa joe.
15. Add Textural Pieces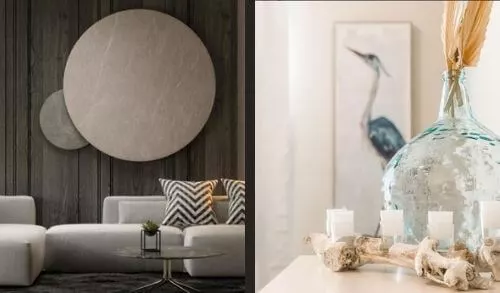 When we're decorating the house, one we tend to forget is texture. Well, adding up some texture to the design plan will enhance the visual interest and create diversity in the overall décor. However, it takes really mastery to nail the textured look.
You can mix and match opposite elements to come up with an out-of-the-box design. You can keep the texture monochromatic or contrast based on your personal preference.
16. Use Lighting as the Advantage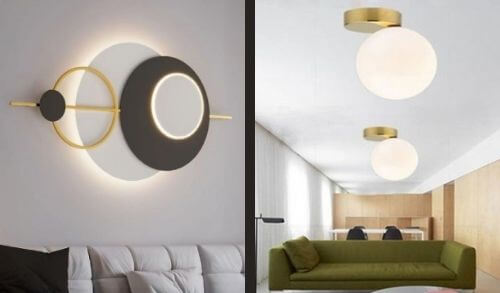 Decorative lights serve two purposes. They'll keep the room well-lit and serve as decorative pieces as well. The use of lights in proper places will improve the colors of the room. You can create an illusion of more space as the light reflects on the surface of the wall.
Make sure the lights are placed at the correct angles so that they complement the furniture and walls. Use bright ceiling lights to open up space. You can also opt for chandeliers to spread out the warm cozy vibe throughout the room.
17. Display objects of Interest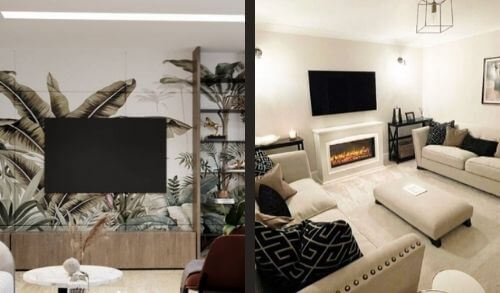 Small or big, the living room is the perfect place to showcase your interest and personal choices. It can be your first guitar or the jersey of your favorite football club, display it so that the visitors can get a gist of your personality. You can also play with colors, books, musical instruments, and absolutely anything in the world that interests you.
18. Create a Theme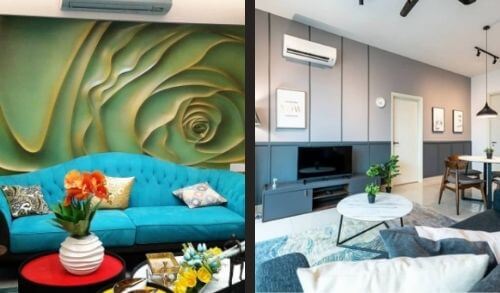 Having a theme will make the design of the room much more meaningful and impactful. You can give the small living room a contemporary touch by adding exquisite artworks, lamps, royal vases, etc. The rustic theme has been quite a popular choice recently.
Choose dark or brown colored furniture and decoration items to give it an exotic theme. You can also induce different colors and patterns for an eccentrically themed living room. This will add a decent and elegant touch to the room.
19. Use Characterful Furnishing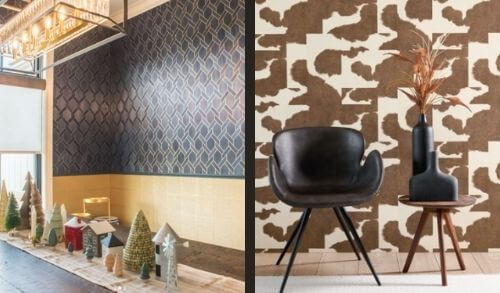 Just because your living room is small, it doesn't mean it should lack character. You can add textured wallpaper over a side drawer which will make a huge difference to the piece. Ombre is so in style right now, you can redo the old boring furniture with ombre style to give a more vibrant outlook.
The Antique look adds a lot of character to the décor. You can opt for antique finish furniture or get some work done on the furniture or pieces you already own to give them a more distressed antique look. You can add interesting knobs to the room's entrance door or add stripes or chevron design to give more character and depth to the room,
20. Utilize the Space Under the Stairs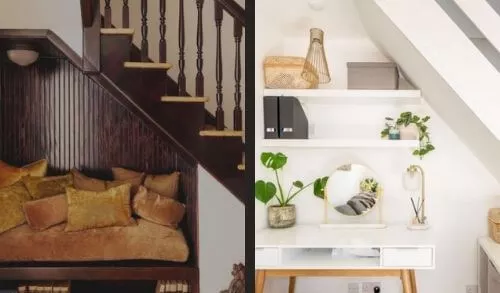 Most of the time we tend to keep space under the stairs bare and unused. Well, you should make the most of the space under the staircases. You can even create a mini living room under the empty space. Just whip up a small sofa or some tools along with a mini coffee table, voila! You got yourself a place to chill! You can read your favorite book or hang with a friend cozily over there.
21. Try to Work with Original Features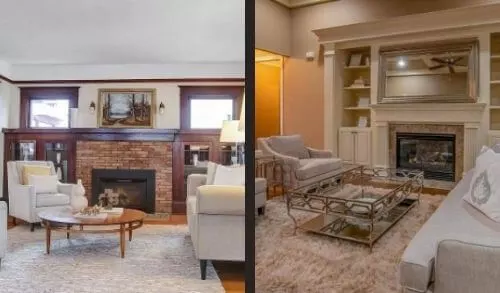 Modifying too much gives out a bizarre result. The key is to keep a focal point and design around it. For example, you can keep the fireplace or the chandelier as it is and renovate around it.
You can combine modern home style with the originality and individuality the home held over the years. Just pair up some unique home accessories and quirky accents to the traditional backdrop to give everything a meaningful taste.
22. Maximize Storage Opportunities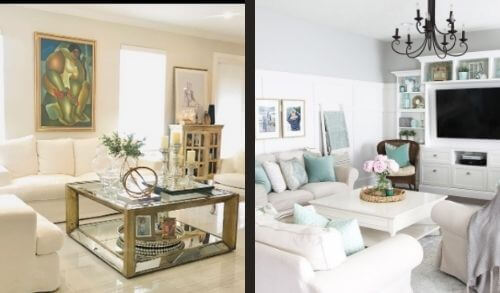 Small living rooms need to be organized carefully to ensure it doesn't look cluttered or disorganized. Well, keeping it tidy is simple yet very fruitful advice we can give you. You can also try the mirror effect trick as that creates an illusion of more space. It's a clever choice to opt for a large statement piece and add smaller furniture around it to make sure it doesn't look too messy or overly done.
23. Say Bye-Bye to Dorm-Style Living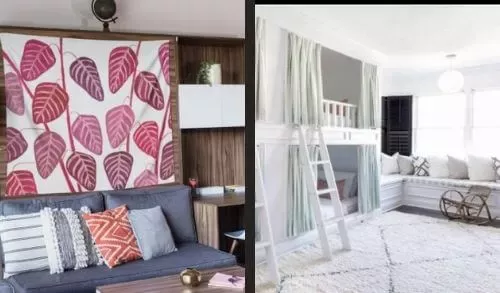 We all have had our share of lazy days during college life. Living on a bunk bed or whipping up a bowl of ramen in the middle of the night sure sounds fun. However, it's high time to graduate from living dorm style and decorate it like an actual house.
Your home is a very private place and you need to decorate it accordingly. We always encourage our readers to include bits of their lives into the design. However, you should always keep the room tidy, especially when it's a small living room.
24. Add Bright Color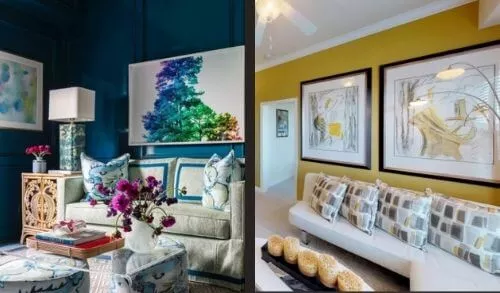 Adding bold colors in the living room with surely brighten up your day. Sometimes the light colors can be too mundane and they can create a gloomy vibe in the room. It's not necessary to paint the walls with some loud colors. Add up bright statement pieces or a painting that screams enthusiasm and passion.
25. Transform the Boring Box-Shaped Space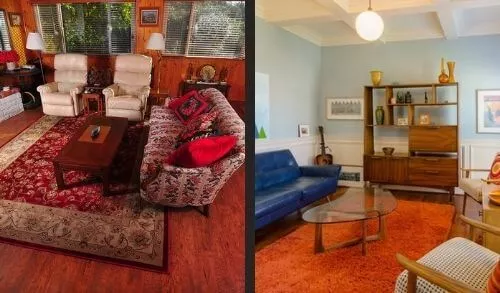 Just because the room has a box shape, it doesn't mean that you can't play with the angles. You need to create some architectural innovations to make the most of your small living room. Jazz it up a little bit, inject a shabby chic vibe into the décor. Some fun vibrant curtains will add texture and drama to the room. You can also transform the walls and paint them with some lively colors or some high-spirited wallpapers.
26. Avoid a Matching Boring Look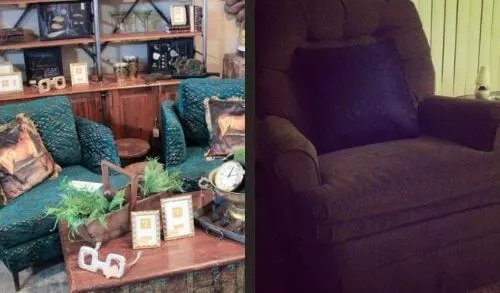 It's not High School anymore and it's the time to say adios to the matchy-matchy boring look. You can accentuate the space by incorporating mismatched furniture and decors from different eras.
You can combine multiple themes and colors to make everything look seamless and well-blended together. You should ensure that everything in the room coordinates but it's not essential for them to have the same matching look.
If you need to fit two couches in your living space, read our A Guide To Combine Two Couches In A Small Living Room. It may help you.
Best Furniture Layout for Small Living Room
Final Words
Small living rooms can be decorated in a beautiful way following some simple steps and ideas. This is surely not rocket science and you can do a bang on the job with some little hard work and research on small living room furniture ideas. Include your own style and tradition in your home décor. Don't shy away from making it loud or vibrant. Just make sure not to clutter it up and rest assured that your small living room will become the best space in the home.