12 Best Coffee Table for Sectional: Understand Shapes, Types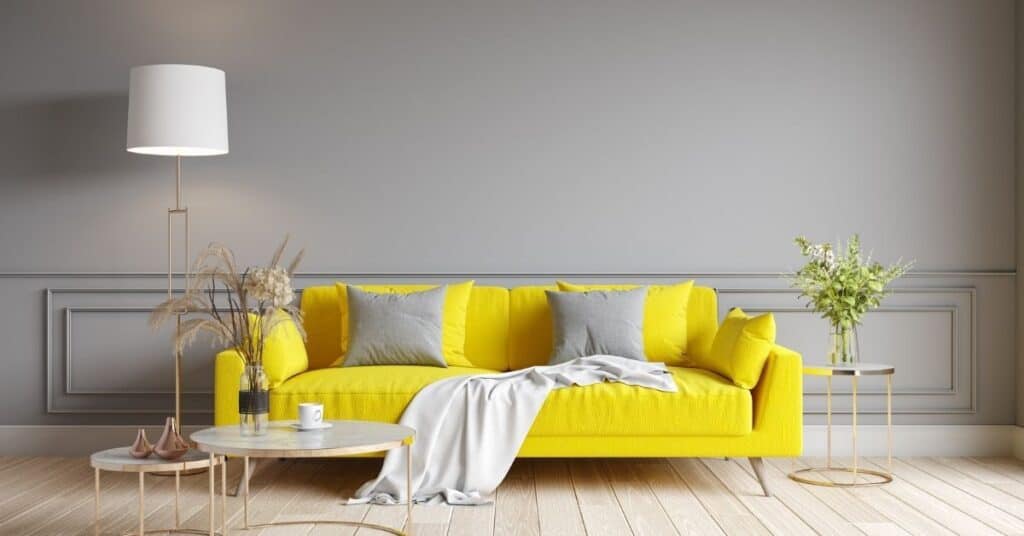 A lot of effort goes into decorating a house. You have to color the walls right, buy the right furniture, get the right appliances and showpieces, and so on! While it does sound like a lot of work, it can be pretty enjoyable as well.
Some furniture stands out more than others. Coffee tables have the ability to change the entire look of your living room. And if you own a sectional sofa set, a good coffee table to go with it is a must. However, it is important to match the best coffee table with the sectional for aesthetic reasons.
There are so many brands out there that produce top-of-the-line coffee tables. These brands produce coffee tables for almost every kind of living room, so you have lots of options to choose from.
If you are confused about what kind of coffee table you should buy for your house, we can help you with that. In this article, we will show you some of the best coffee tables for sectional in your living room, and also help you choose the right one. Without further ado, let's check out these coffee tables!
Best Coffee Table for Sectional
Although you should know how to buy the best coffee table for sectional by now, we thought we'd help you a little more and include some of our top picks on the product. We have handpicked some of the best coffee tables for your living space and reviewed them below.
1. Mecor Rectangle Glass Coffee Table
Right off the bat, we have a coffee table by the brand Mecor. This coffee table by Mecor comes in a rectangular shape and has a glass tabletop with metal and MDF legs. The design of this coffee table is pretty modern and looks pretty good.
The table has two surfaces: one is the tabletop and another surface under the table for extra storage. You can keep some of your stuff like notebooks, magazines, books, TV remotes, decorative pieces, etc. there.
The table measures 39.5 x 23.5 x 17.5 inches in length, width and height, offering you an area of about 928.25 square inches on the tabletop. The glasses on the top and are pretty thick making the table less vulnerable to damage. The upper one measures 0.32 inches in thickness, while the lower one measures 0.24 inches.
The table comes in 2 separate packages and requires assembly. If your living room is on the smaller side and you want a modern-looking coffee table in the middle of your room, this one would be a great choice.
2. Mecor Oval Glass Coffee Table with Round Hollow Base
Next on our list is another amazing coffee table by Mecor. This one is an oval coffee table and comes in the color black. Similar to the previous one, this one also comes with a glass tabletop but has a round artistic-looking round hollow base.
This coffee table by Mecor has a unique design and definitely stands out from the other furniture in your living room. The glass is clear at the center and has black borders around the edge. The hollow glass base comes in the color black as well and is pretty sturdy.
The tabletop has an area of 43.3 x 23.6 inches and it is about 17.7 inches high from the ground. It is a great choice for small living rooms with a few sofas or a small sectional. This small coffee table would look great as a centerpiece.
So if you want to get a nice oval-shaped glass coffee table, we highly recommend you go check this one out.
3. Rustic Coffee Tables With Storage
Next on our list, we have a nice rustic wooden coffee table by the brand Signature Design By Ashley. This rectangular coffee table has a very simple minimalistic design which goes with almost any kind of family room décor.
The tabletop and then lower shelf is made of rustic brown wood, and it comes in a rectangular shape. The table is hand-finished and it also has five drawers. These drawers are for storing small accessories and items like notebooks, newspapers, magazines, etc.
The tabletop is spacious enough and looks so elegant. The table dimensions are 52 x 28 x 19 inches. This rectangular coffee table is an amazing choice for small living rooms but would also look great in front of u-shaped sectional sofas and end tables in larger rooms.
Although it is rectangular in shape, the hand-finished wood gets rid of the risk of sharp edges and is kid-friendly. So we highly recommend you check this coffee table out!
So you like convertible tables with hidden compartments? The YAHEETECH lift-top coffee table is definitely the one for you. This amazing coffee table is not only highly functional but also looks good.
The table comes in a rectangular shape and is made pretty much completely out of wood. At first glance, it looks like a very simple wooden rectangular coffee table, but then the tabletop can be raised up to become more like a desk. There is a mechanism of lifting the tabletop up for using as a desk and not just a coffee table.
This feature is especially useful for people who like to work in their family room and require a table that could double as a coffee table and a study table.
Apart from that, the table is pretty spacious and has enough compartments to store vases, baskets, books, magazines and pretty much anything you wish. This table would be an incredible choice for your sectional.
5. VASAGLE Industrial Nesting Coffee Table
So technically this isn't a single coffee table, it is more like 3 small coffee tables in one. The VASAGLE nesting coffee table, or should we say tables, is a very simple and minimalistic coffee table set.
Three of the tables come in different measurements, where one is smaller than the other. These small coffee tables go under each other when they are not being used, and can be taken out to have more space on the tabletop. The large one measures 23.1 x 23.1 inches in area, while the medium and small ones measure 18.5 x 18.5 inches and 14.6 x 14.6 inches respectively.
This is a coffee table set that has the ability to give your room an aesthetic reading room kind of vibe. You could read a book on the couch while keeping your tea or coffee on this table and just relax.
So if you like the minimalism and convertibility of this table set, definitely check it out!
6. Sauder North Avenue Coffee Table
If you are not a fan of the fancy designs and high functionalities, and just want a very simple rectangular coffee table or a mid-century modern look, we have just the one for you. The Sauder North Avenue rectangular table most certainly has one of the simplest, dare we say the most boring design among all the tables that we've reviewed so far.
It is just a very simple wooden tabletop with a shelf underneath for storing accessories and goodies. The coffee table has a metal framing and it has an overall rectangular shape.
There is absolutely nothing special about it; just high-quality wood and metal attached together to form a very regular coffee table. The table's area is 31.5 x 20 inches and it sits 16.5 inches high from the ground.
This table is not for people who are looking to decorate their living space but need a very simple and elegant rectangular coffee table to just keep stuff on. It will not be a statement piece unlike most of the other shape tables on this list. So if that is what you are looking for, do check it out!
7. Leick Chair Side Coffee Table
With all these coffee tables that go in the middle of the room, here is a circular table that you can place on the side of the sectional sofa. The Leick oval coffee table is a small, vintage-looking coffee table that is purely made out of wood.
It does not have a large area and measures about 36 x 22 x 19 inches. It is of oval shape but does not have sharp edges. To solve this issue, Leick made this circular table to have distressed edges that look finely polished.
The tabletop has a slate finish with a medium oak-finished top. The legs are also made of wood, and the table comes with a small drawer and a bottom shelf. You can place vases, show pieces, and various decorative items there.
This circular table has a very vintage look, as previously mentioned, and looks good with a vintage living room aesthetic. So if you own sofas that are of such a genre, this is the best coffee table for you.
8. Convenience Concepts Round Coffee Table
Next up we have brought to you a perfectly round coffee table by the brand Convenience Concepts. Made with rubberwood and veneer, this coffee table is the perfect choice for a large family room with sectional sofa sets.
This table acts as a centerpiece to your living space and looks great in that position. It comes with a pretty large tabletop, measuring about 30 x 30 inches in area, and sits about 18 inches above the ground. This is also a 2 tier round coffee table with a bottom shelf for keeping various decorative items, newspapers, and magazines.
The entire table is made of wood and has a very simple yet elegant design. The minimalism on this table doesn't feel like there wasn't much effort put into it, instead, it looks rather luxurious.
We believe this round coffee table would be one of the best choices for your family room in front of your l-shaped sectional. So if you like the way it looks and wants the best coffee table, do check it out!
9. CharaHOME Round Vintage Coffee Table
We have another round coffee table on this list, and it is from the brand CharaHOME. And compared to the previous one we reviewed, this one looks way better.
This round coffee table has comes with a veneer tabletop and a wooden bottom shelf with a metal frame. The design is very simple and minimalistic, while also having a beautiful woody look. It has a rustic design and goes perfectly with sectionals. This coffee table looks very high quality and feels the same as well.
The table measures 35.8 x 35.8 inches in area and has a height of 18.3 inches. The metal frame on this table is pretty sturdy, making the table slightly more durable than most coffee tables on this list.
The bottom shelf on this table is pretty spacious and is the perfect spot to keep some of the books that you want to read in your leisure while sitting on the sectional.
This round vintage table goes perfectly with large rooms with sectional sofas, and we think it is definitely worth the purchase.
10. BDI Furniture Terrace Square Coffee Table
If you want a very luxurious-looking, high-quality coffee table for your family room, the BDI Furniture terrace square coffee table might just be the perfect one!
As we just mentioned, it comes in a square shape and has a pretty large surface area. The table measures 44 x 44 inches in area and sits only at about 16.26 inches above the ground.
This square table has a very unique design; although it is square-shaped, the legs are placed at a bit of an angle, and not at the edges of the tabletop. Speaking of the tabletop, it is made of thick tempered glass which is placed over a wooden frame.
The wooden frame on the other hand is not just a frame but also a mini shelf with compartments on all 4 sides. There is a hollow in the middle of this frame where you can see the ground from on top of the table through the glass.
The table looks absolutely stunning in the middle of a large living room in front of a luxurious sectional sofa set. So if this is something that you are looking for, definitely check it out!
11. Rimdoc Triangle Glass Coffee Table
Here's a coffee table with a rather unusual shape. The Rimdoc triangle glass coffee table is not exactly what the name suggests. This table does appear to have 3 corners, but these corners are curved, giving it a slightly oval shape.
While the design does not match with the name, the quality of the product surely matches the claims. This beautiful and artistic coffee table has a glass tabletop placed on a wood base that also has an unusual shape. What is it with these shapes?
You may be thinking the same, but trust us, this irregular shape is what makes this table stand out. Apart from being an artistic statement piece in your living space, this coffee table is sturdier than you think, while also being pretty versatile.
It is pretty easy to assemble, unlike most of the products on this list, and is pretty low maintenance as well. This table looks pretty good in front of sectionals and we think it is definitely worth the purchase.
12. LeisureMod Imperial Glass Top Coffee Table
And for the last product on this list we have literally the same coffee table but from a different brand. We are not sure if Rimdoc copied LeisureMod or vice versa, but these two tables have the exact same design. However, there are some subtle differences, which is why we included both on our list.
Unlike the previous one, this unique coffee table by LeisureMod comes with a tempered glass of ½ inches thickness with 5 coats of UV light-cured polyurethane for scratch resistance. The wooden frame is made of European Hardwood, which if you didn't know, is a pretty big deal.
In terms of looks, the previous one and this one are very similar, dare we say, identical. But in terms of quality, this one takes the trophy. However, there is also a price difference, so we suggest you choose wisely depending on your priorities.
This coffee table will certainly look good with your sectional and chaise lounge, and will definitely be a worthy purchase.
How We Choose
Before we show you the tables themselves, it is important we tell you exactly how we choose these coffee tables. There are certain factors that we take into account while picking the coffee tables.
Are You Struggling To Choose The Right Shape Of A Coffee Table For Your Space?
Many people have a hard time deciding what shape of coffee table would look good with their sectional. Assuming that you are one of them, we can walk you through the best coffee table shapes. So before we help you choose which shape would be the best for your house, let's see what shapes these coffee tables are available in.
Coffee Table Types
Now when we talk about types of coffee tables, we mean the shapes of them as well as the materials that they are constructed with. Before we go over the shapes of the tables, let's take a brief look at the types of materials that are used to make these best coffee tables.
Glass
These coffee tables are typically not built entirely with glass, but rather a glass table top with wooden, marble, or metal legs. Glass coffee tables look great, especially the round coffee tables! They give off a very classy, elegant, and office kind of vibe.
If you want to get a glass coffee table, opt for either a round or a rectangular one, as these look the best. The square coffee table or oval won't look as good as the former two.
Wood
If you want your space to have a very reading room or library kind of vibe, go for a wooden table. In this case, anything very simple would look good. Minimalism is the theme of 2022! You could get a nice rectangular wooden coffee table that would look really nice in front of a couple of sofas.
Marble
This one screams luxury! Marble round coffee tables look absolutely amazing but only work as a statement piece in your room. If your entire room has a nice modern theme, having a marble coffee table would look absolutely great!
We would recommend going for a square table or a rectangular one if you get a marble table. Any other shape just wouldn't look good in front of a sectional.
Coffee Table Shapes
Now, that we have covered the materials the tables would be made from, let's go over the shapes. While the materials are important, knowing your shapes for coffee tables is crucial for matching with your sectional and your living room as a whole.
Rectangular
Rectangular coffee tables are a great choice for small spaces. These are more appropriate for the living rooms where there are maybe two very similar sofas across each other. Rectangular tables are not the best option for u-shaped sectionals or u-shaped sofas, but they don't look bad either.
If you own a sectional, we don't recommend getting a rectangular coffee table. However, if you like one and think it goes with your room, go for it!
Square
Do you own a large living room? A square one would be a great choice! Square coffee tables are amazing and you can never go wrong with these. They go with almost any aesthetic and look great.
On top if that, square shape coffee tables match perfectly with sectionals. Just make sure you get the right size and the right material.  
Round
Similar to square coffee tables, round-shaped coffee tables also go great with sectionals and large living rooms. And just like the square ones, if you get the size and material right, your room would look great!
Another advantage of round tables is, not having to deal with harsh edges and corners. If you have small children in your house, a round table would be a better choice.
Oval
An oval coffee table is basically a mix of the rectangular one and the round one. If you want a good coffee table that would go with a small living room, while also having no hard edges, an oval-shaped table would be perfect.  
Choosing the right shape of coffee table for your room is crucial for making it look good. Let's face it, we all want your living rooms to look like it came straight out of the set of a movie- well decorated and aesthetically pleasing.
While the sectional should be enough to make the room great, your coffee table should be your statement piece. You know how, while styling outfits you wear accessories as statement pieces? Well, your coffee table would be just that for your living room.
You should understand the shapes and designs of coffee tables properly while choosing the one for your room. Don't go buying a random shape just because you thought it was pretty.
We recommend you follow certain guidelines while choosing the shape of the table. But don't worry, we won't leave you to do that alone. We will guide you through the choosing process.
Understand What Shape Of Coffee Table Is Suitable For Your Furniture Layout
Different shapes go with different living room aesthetics. You need to understand which shape would be a better choice for your room. But for that, we should examine what kind of living room you have, its size, the decorations and everything else.
As we have discussed above, there are a lot of factors that go into choosing the right shape of coffee table for your sectional. Since we are talking about living rooms that have a sectional sofa set in particular, we are going to assume that your living room is large enough.
As we previously mentioned, the best choice would be to go for either a square or a round coffee table, as these shapes would look better with a sectional. So this basically narrows your choices down to two.
Now, to further narrow it down, if you want a symmetrical table and don't care much about sharp edges, go for the square coffee tables. But if you have the risk of children getting hurt by harsh edges of the table, opt for a round one.
If you want decor ideas for your coffee tables, you can check 22 Stylish Sofa Tables Decorations Ideas for Small Room. This may help you.
FAQ About Coffee Table
Final Words
Were you able to find the best coffee table for sectionals from this article? We hope the information we provided about the coffee tables, their types, size, and shape, come handy while purchasing one. Be sure to check out the products listed above to save yourself the hassle of looking for the coffee table yourself. That's it for this article, have a good one!