Are Jute Rugs Good For Entryway? Know The Pros And Cons
The entryway is the place that gives the first impressions of your entire home decor. Thus, choosing the right rug for your entryway is very important. So, if you are looking for the perfect rug for your entryway, you must have heard about jute rugs. And you must be wondering, are jute rugs good for my entryway?
Jute rugs are a good choice for an entryway rug because of their durability. They are good for handling heavy foot traffic and catching dirt and moisture. They are also quite easy to clean. However, as they absorb a lot of moisture, your floor is at risk of getting molds when the jute rugs get wet.
Anyway, I would advise you to read this article before you make any decision. In this article, I will run you through all that you need to know about jute rugs, like their pros and cons, what they have to offer, etc. So, read along and decide for yourself if jute rugs are good for your entryway or not.
And let's start by discussing what jute rugs are.
What Are Jute Rugs?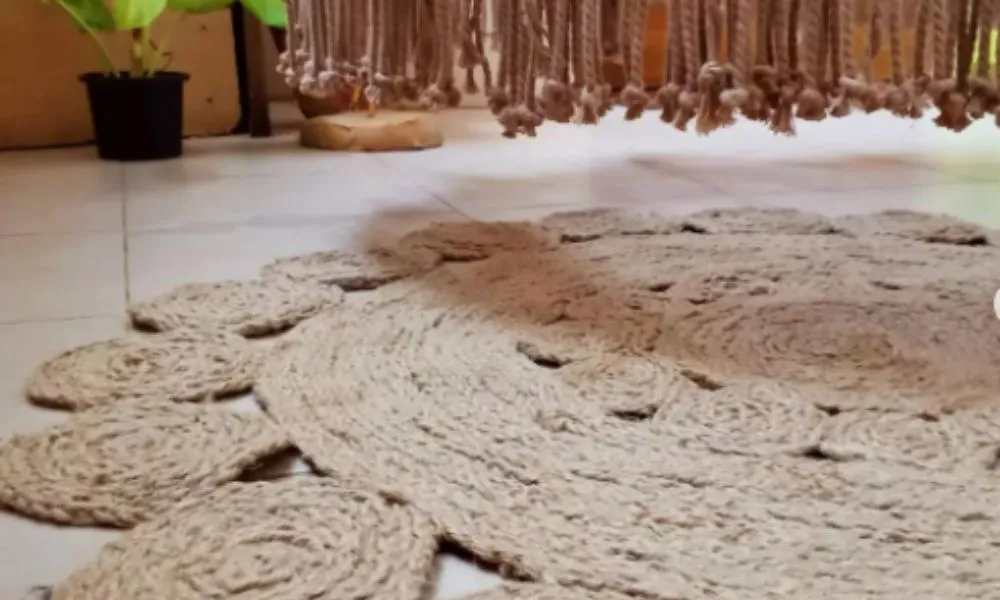 Simply speaking, jute rugs are rugs made of natural fibers. The fibers come from jute plants. They are quite common in some Asian countries. Jute rugs are one of the most common rug styles available in the market.
Jute rugs come in all sorts of shapes and sizes. And believe it or not, despite their high durability, jute rugs have a soft and comfortable texture that you would love to walk on. 
Besides, jute rugs are completely eco-friendly. As it is made from natural materials, jute rugs are absolutely good for our environment. Using jute rugs allows you to decorate your entryway in a healthy and environment-friendly way.
What Good Jute Rugs Can Offer?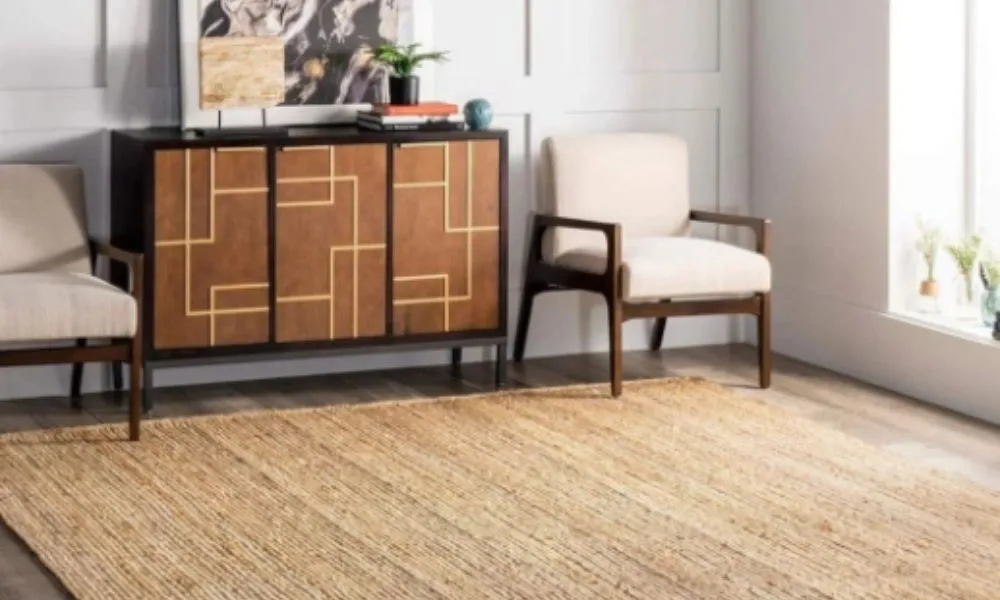 Finding the answer to this question is basically the purpose of this article. And the answer is: A lot of things. A jute rug is a popular choice among its users, and for good reasons. Jute rugs can be very versatile. Let's take a look at the benefits of getting a jute rug for your entryway.
1. Floor Protection
Jute rugs can be a great choice for your entryway as they provide a high level of protection for the floors. Jute rugs are often quite thick and act as a barrier between your floor and the foot traffic. So, if you have floors made of wood or vinyl, getting a jute rug for your entryway might be a very good decision.
2. Durability 
If you are looking for durability, a jute rug should definitely be one of your top choices. Jute rugs can handle heavy foot traffic. They also don't tend to show signs of wear very easily. Both of these are must-needed qualities in an entryway rug.
Just remember to keep the rug dry, and you can easily make a jute rug last for years.
3. Easy-Maintenance
Another thing that makes jute rugs good for your entryway is how easy they are to maintain. They don't need any complicated ritual of care or maintenance. You can easily clean a jute rug with your regular vacuum cleaner with a brush attachment to pick up the residual dust and dirt. 
4. Beautiful Appearance 
An entryway rug is a vital piece of home decoration. So, of course, people usually like to choose them based on their aesthetic values as well.
You can find many beautifully made jute rugs. They are very good at providing an exotic and organic look to your entryway.
Besides, jute rugs are famous for their versatility in complementing different types of interior designs. So, no matter what type of home design you might have, there is a high chance that a jute rug can enhance the beauty of your entryway. 
5. Affordable
While designing your home, it is sometimes hard to stay within the budget limit. With jute rugs, going over the budget will not be a problem.
A Jute rug is one of the least expensive natural fibers floor coverings. This is because of the abundance of jute plants and their rapid growth period. So, despite being eco-friendly, jute rugs are much more affordable than other types of rugs.
If you want to put round rugs in the entryway, you can check this guide- Can I Put A Round Rug In The Entryway?
Drawbacks Of Jute Rugs
One major drawback of jute rugs is that they are very good at absorbing moisture. It is natural as they come from a plant. So, due to being good adsorbents, jute rugs tend to get wet easily. But letting your jute rug remain wet will be a big mistake.
You must make sure that the jute rug of your entryway doesn't get wet. Keeping them wet might damage their structure and shape. 
Besides, the combination of moisture from the wetness and the general warmth of your entryway will most likely give way to the growth of mold, bacteria, and mildew. Your rug can lose its strength and durability if this happens. 
This is not just an inconvenience. If you don't take care of the rug regularly, there can be pest infestation. This can happen due to the absorbed moisture. So once again, remember that if you can't guarantee that your jute rug will remain dry, getting them for your entryway might not be the best option.
Final Words
When it comes to benefits, jute rugs surely have a lot to offer. So, you might feel inclined to believe that getting a jute rug for your entryway is probably a very good decision. While I agree with you on that, I must still warn you. Before making any decision, consider the drawbacks as well. 
In this article, I attempted to show you how jute rugs are definitely good for entryways as long as the entryway is not in a wet environment. I hope this article will help you to make the right decision for your entryway décor.