Vanity Ideas For Small Bedroom: 24 Awesome Ideas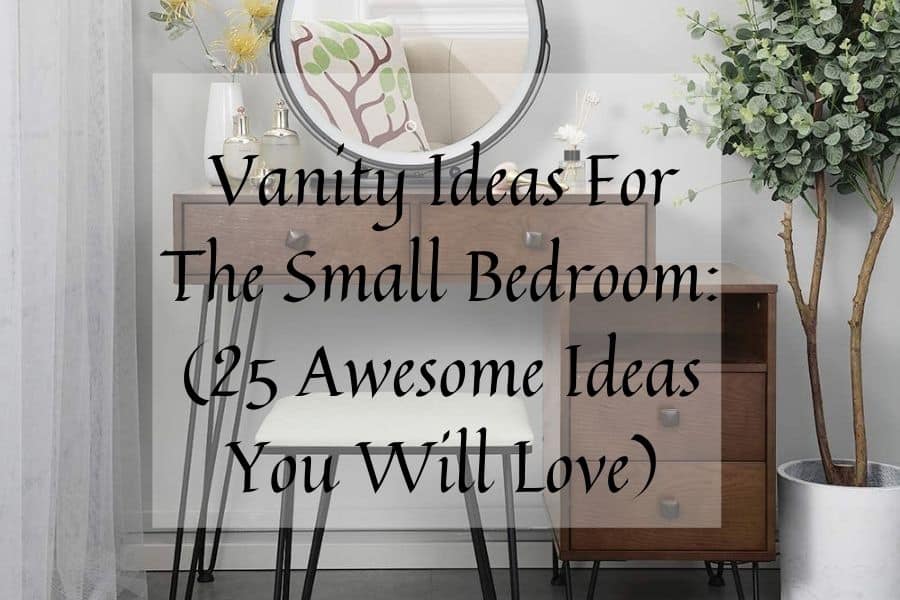 With a few tricks and hack, you can make that little bedroom into your own castle. All you need some styling and creative organization to nail it to the core. A vanity is a dream for many women and you can have it just as good despite the small bedroom size. Here are some great vanity ideas for small bedroom. 
Photo by Max Vakhtbovych from Pexels
Watch A Video About DIY Makeup Vanity Ideas For Small Spaces
FAQ
Should I Get Adjustable Lights For The Vanity?
The adjustable lights allow you to choose the brightness level to match the working environment.
Where Should I Place The Vanity?
Natural light is very important when you're doing your hair and makeup. You should place the vanity in an area where the natural light could easily pass. This will help you blend the makeup properly and create a flawless look.
I Have a Low Budget. What Should I Do?
You can have your dream vanity set up even if you have a low budget. Just go through the article and we have some awesome ideas to help the people who have a tight budget.
If you want you can check this page on Amazon to get the vanity for your bedroom for under $100.
Should I Get A Matching Rug And Decorative Items?
You need to keep the vanity clutter-free. Including too many decorative items will create a mess. Go for a small statement piece and leave the rest as it is. You can place a rug on the floor as that will complement the vanity very well.
Final Words
A vanity is a dream for many makeup lovers out there. You can create your long-cherished vanity even if you have a small one. We have come up with these vanity ideas for small bedrooms to give a hand through the process. Do give some of these a try to glam up the room and yourself.