How To Furnish A Guest Bedroom? (a perfect styling guide)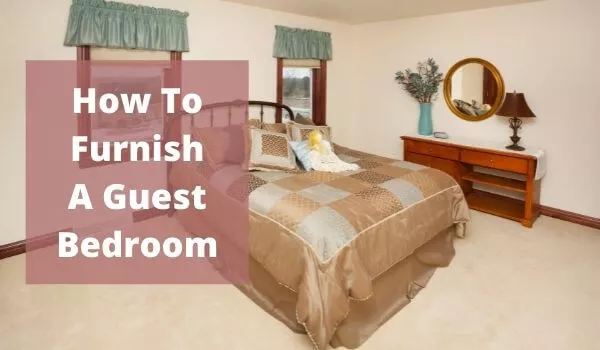 The guest bedroom deserves a bit of extra attention because you would want to make the stay of your guests as comforting as possible. You must design your guest bedroom in such a way that it feels like a home away from home to any overnight visitor.
Wondering how to furnish a guest bedroom?
You must furnish your guest bedroom in such a manner that it does not feel cluttered and allows your guests to have relaxing nights of sleep.
Here are some ideas we have in our minds that can transform the guest bedroom of your house into something special.
Make It Comfortable
Many people prioritize the interior décor while arranging their guest bedroom. We believe interior décor is crucial as well, but it should never come at the expense of comfort.
Your most important consideration should be to make the guest bedroom as much cozy as possible. Your guests won't admire your decorative attempts unless they feel comfortable. 
The inclusion of some throw pillows can instantly transform the bedroom into a warm and inviting environment. Textiles can do wonders in adding to the ambiance and coziness of the room.
Spend a little extra on some plush organic bedding, woven covers for armchairs, and a heap of premium towels for your visitors.
The Bed Is The Centerpiece Of The Room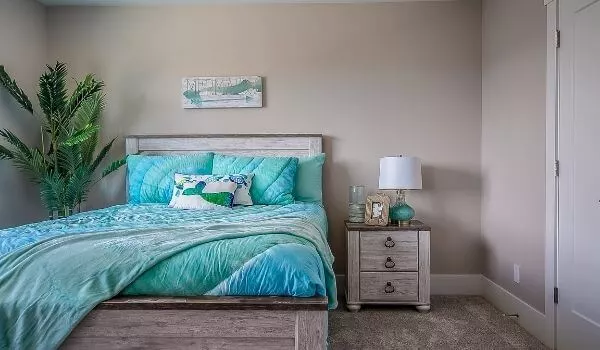 In a stunning guest bedroom, the bed is often the center of all attention. Since it won't be in regular use, it will retain its brand new look for a longer time. Pick a colorful fabric and an eccentric structure to make the bed a standout piece in the room.
You can also go for a basic bed sheet with a subtle texture to complement a gorgeous bed frame.
Put your maximum effort on the bed, and it will automatically dictate the atmosphere of the space. If the bed appears lackluster, no matter what other decorative measures you take, it will not be fruitful.
The first thing your eyes would notice when you enter a bedroom is the bed. And as the adage goes, the first impression is the best indeed.
Add Flowers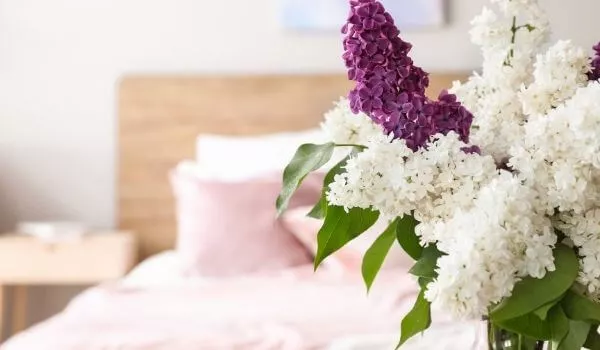 Putting some fresh flowers in the room might not sound like much big of a deal. Don't underestimate the simplicity of flowers, though.
Flowers are a small but notable element to add to a guest room. There is no better alternative to grace your guests with a welcoming message than a fresh bouquet.
Choose flowers that don't require much maintenance and endure a long time so they don't wilt throughout the stay of your guests. Incorporating small details, such as a DIY window treatment or a vase of flowers, can magically uplift the mood of any bedroom. You will be adding a whole lot of wow factors with very little effort.
A Large Mirror Is Essential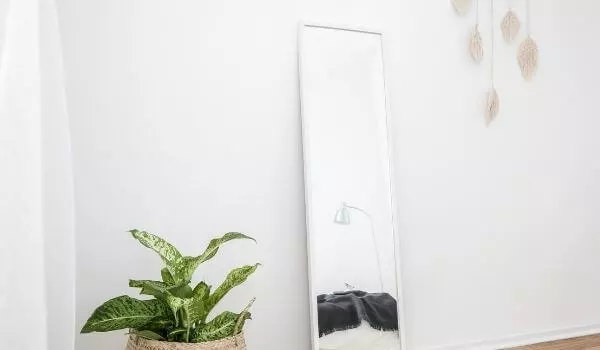 Install a full-length mirror so that your guests may assess their attire before going out with you to explore the city or grab a meal at a fancy restaurant. Your guests will be glad about having a large mirror in the room since they can scrutinize their looks before heading out. They are on vacation, so they would love to look great in the photos, won't they?
If you want to know how to furnish a guest bedroom in a way that makes the room appear bigger than it actually is, a large mirror can be a nifty trick to consider.
A giant-size mirror constructs a false impression of depth, which makes the room look larger. It achieves this feat by reflecting light and colors all over the room.
Blend Old And New Furniture
How to furnish a guest bedroom to make it appear uniquely stylish? You can do so by creating a fluid blend of modern and antique furniture pieces.
In doing so, you can save up a lot of money besides making your guest bedroom look genuinely posh. You can repurpose some of the old furniture you had lying around in the attic.
A delicate combination of vintage and modern furniture can eliminate the gloomy and unappealing tone of the space and make it feel more vibrant and cheerful. Subtle touches like hanging a rattan ceiling light or putting an embroidered quilt over the headboard can help you attain a boho bedroom look.
Set Your Mind On A Theme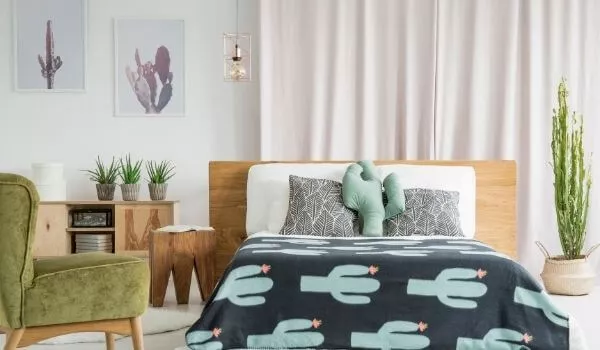 The most effective way to arrange a guest room is to choose a decor plan or theme and keep to it throughout the area. Keep the towels and sheets in the same color scheme, and scatter small trinkets around the room that goes with the room's motif.
Furnish The Room Without Cluttering It
Only having a bed in the guest room is an overly minimalistic approach. Try to make the best use of the space by adding some furniture, but always make sure that the room has ample moving space.
An overstuffed room is far from what you need to unwind and recharge yourself. Don't hesitate to remove unwanted furniture if the room feels too cluttered.
So, what furniture can you put in the guest's room? A small desk would be a nice addition. Or, you can position a bench at the foot of the bed. Try to put some armchairs as well. You will have to provide storage facilities where the guests can keep their belongings.
The guest bedroom should not be limited to a sleeping space, it should have some basic amenities so that your guests can spend some time on their own.
Final Say
Furnishing a bedroom is no walk-in the park, and the challenge is even more daunting when it's the guest bedroom. In this piece, we have tried to come up with some effective solutions that would help you come up with the perfect layout for your guest bedroom.
Hopefully, you now have a far clearer vision of how to furnish a guest bedroom. Don't be afraid to experiment, but ensure the basic requirements like adequate lighting, enough free space, and a high-quality bed.