9 Useful Items To Store In Entryway Cabinet: Bonus Tips
Nobody likes a cluttered entrance. That is why it's essential to organize your entryway in a way so that it becomes aesthetic and functional at the same time. You may already know the essential things you want in your entrance. But the question is, what should I store in my entryway cabinet?
When it comes to the cabinet, you need to be smart. What you store in your entryway cabinet will make your life a lot easier. You and your guests will be able to enjoy a much more convenient lifestyle by ensuring pre-planned cabinet supplies.
The most essential things to store in an entryway cabinet include coats, shoes, umbrellas, keys, scarves, sunscreen, hand sanitizer, hats, shopping bags, and much more. This, of course, depends on your way of life and what you consider to be an item you need when you go out.
If you want to get detailed information about what you should store in your entrance cabinet, make sure to read the entire article.
What Should I Store In My Entryway Cabinet?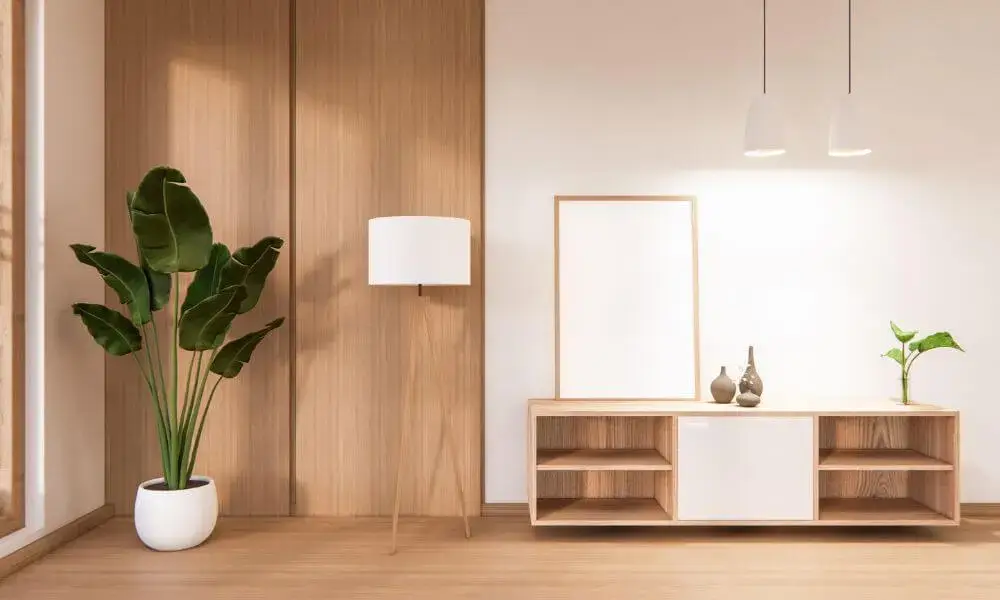 So, you've organized your entryway cabinet, and now it's time to fill it with the necessary items. But the question is, what are the most essential things that you should keep in your entrance cabinet? Let's see.
Coats
The most common thing found in entryway cabinets are items like jackets, coats, and sweaters. If you don't have coat hangers out in the open, you should certainly utilize the space inside your entryway cabinet.
It allows you to keep your coat out of the way once you enter the house. Similarly, you can grab it without any issues when going out. Keep all your coats, jackets, and sweaters inside the entryway cabinet to make your life a bit easier than before.
Shoes
This is a controversial item to store in your entryway cabinet. Because it entirely depends on what type of cabinet you've installed. Not all of them are suitable for keeping shoes. However, if your closet has a section dedicated to shoes, it's a great idea to utilize that space.
You can also customize the cabinet in a way so that there's a place for arranging all your shoes inside the cabinet.
Gloves, Scarves, And Hats
Gloves, scarves, and hats are something you want access to when leaving. So, keeping them in the entryway cabinet will facilitate your way of life. You can also leave them conveniently in the entryway when entering the house.
These things also make your cabinet look more organized. You can install hooks inside the cabinet for your hats and scarves. It will create a colorful cabinet and uplift your mood whenever you open the cabinet.
Socks
If your cabinet comes with drawers, you can organize your socks inside one of the drawers. It will help you get access to them when going out. If your cabinet does not have drawers, you can use small baskets to define the area for keeping socks.
Keys
You can keep a bowl of keys on top of your storage cabinet. If your cabinet is not designed that way, you can also keep them inside the cabinet. Wherever you place it, make sure that it's easily reachable for everyone who may have to grab the keys.
Shopping Bags
You can also store your shopping bags and tote bags in your entryway cabinet. This way, you'll have easy access to them when leaving the house. It will also save you time that you spend searching for bags inside the house.
You can also store your handbag inside the cabinet if storage allows it. Or, you can simply hang the bags on the coat hooks for convenience.
Umbrella
Another thing that should go inside your entryway cabinet is your umbrella. When you enter your home, you can easily store your umbrella away. Similarly, you can grab one whenever you're leaving the house.
If you don't have a tall cabinet, you can keep a basket outside the cabinet for storing umbrellas. It will also allow the guests to keep the umbrellas there with ease.
Hand Sanitizer And Sunscreen
If you have a dedicated place for cosmetics inside the cabinet, the two most important things to store is a hand sanitizer and sunscreen. When guests enter your home, many of them will want to sanitize their hands. The same goes for you too.
As for sunscreen, it's convenient when you're about to leave the house. Keeping it in the entryway cabinet will help you get easy access to sunscreen. If you have a mirror hanging on the entryway wall, sunscreen in the cabinet will complement it as well.
Decorative Items
Another thing you can consider for your entryway cabinet is something decorative. Choose something that goes with your entryway design. It's not a must-have, but if you're trying to make your cabinet look unique, decorative items will always work their magic.
This is also applicable if you're searching for items to store on top of the cabinet. It can add something extra to your entryway and help it stand out.
Tips For A More Organized Entryway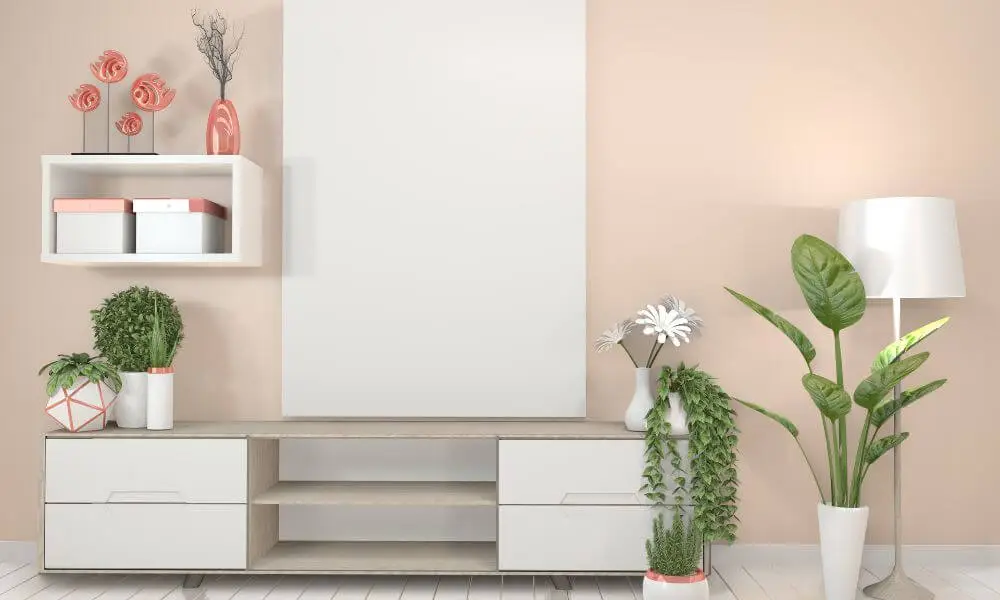 Add hooks on your entryway for hanging things. You can also install hooks inside the cabinet for coats and such items.
Make sure that keeping the scarves, hats, socks, and gloves is not difficult. Create separate areas for keeping them. Label them if necessary.
Create baskets for keeping your shoes. You can either include the shoe storage inside the cabinet or separately, according to your preference.
Add a pace for storing umbrellas, too, if there's not enough space inside the cabinet.
You can add a few hooks to a lower height to make them accessible to kids.
Always try to match the items you're using in your entryway. You can either match the theme, the colors of the items, or the patterns.
Use sufficient lighting in the entryway. Make sure that the inside of the cabinet is easy to see even when it's night.
Anything you place inside the cabinet, make sure that they're organized. Use baskets and unique techniques to keep the cabinet decluttered.
Hang something on the entryway walls to make the home more welcoming. However, make sure to match the interior. You can go for modern art pieces or mirrors if you like.
Make sure to install seating for the entryway. It helps when you're tying your shoes and taking them off. Seating in the entryway also makes your home more welcoming for the guests.
Frequently Asked Questions
How do I organize my entryway storage?

If you have a small cabinet, you need to get smart when organizing it. You need to fit more things in a smaller area. You can install hooks out in the open and install a smaller cabinet to keep the essential items you need.
For larger cabinets, you can define separate areas for all your belongings, including scarves, hats, coats, umbrellas, etc.

What do you put in an entryway basket?

Adding an entryway basket can be a game-changer. Anything you need to take with you when going out can be stored in that basket. For instance, let's say you have a library book to return. Keeping that inside that basket will help you remember when going out.
Final Say
So, I hope you've gotten the answer to what should I store in my entryway cabinet question. The thing is, you can take all the ideas from the internet, but the sole solution will be unique to your situation. For instance, if you have installed hooks in the entryway and you have a small closet, storing the coats inside the closet won't make any sense whatsoever.
So, you need to organize your entryway closet according to its size and what you want near at hand when going out and coming home.