How Much Furniture To Keep In A Small Living Room?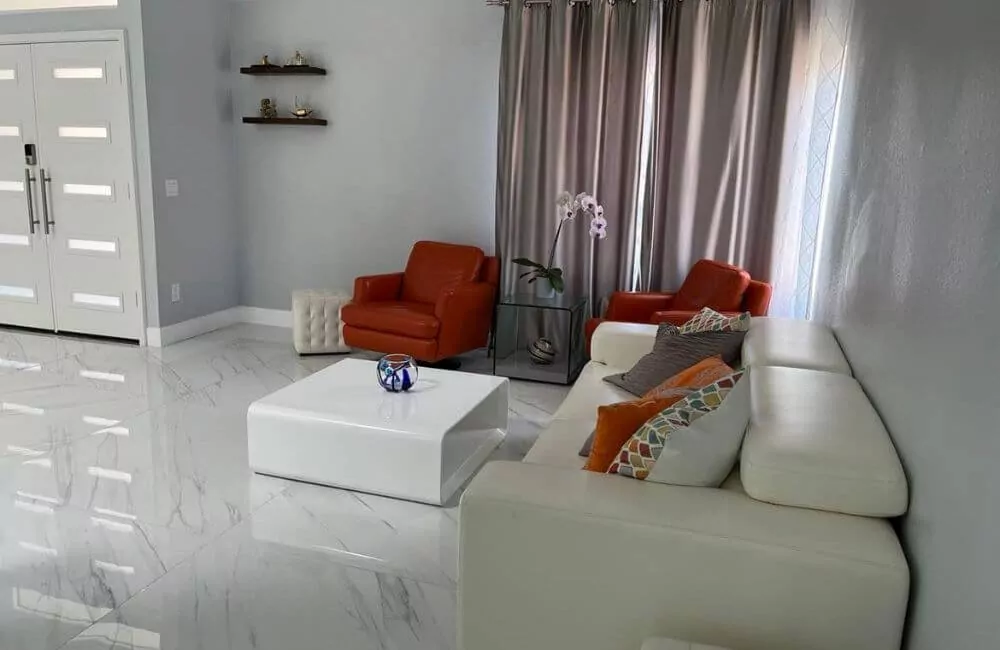 You've moved into a small apartment with a little living area. Some think that a compact living room would seem more welcoming and cozier than a bigger one, so you might be in luck. But there is one little issue that you must address. How to arrange your furniture in this little living room?
In a small living room, you should have 3 furniture to grab the most focus on. You can then add other necessary accessories to complement the furniture you have. The important part is to make your small apartment appear larger. It is feasible to design the ideal tiny living room arrangement with careful planning and a keen eye.
Before you begin organizing your living area, consider the following ideas for arranging your furniture. Keep on reading this article till the end to get a better idea about how much furniture will suit your small living room.
How Much Furniture In A Small Living Room?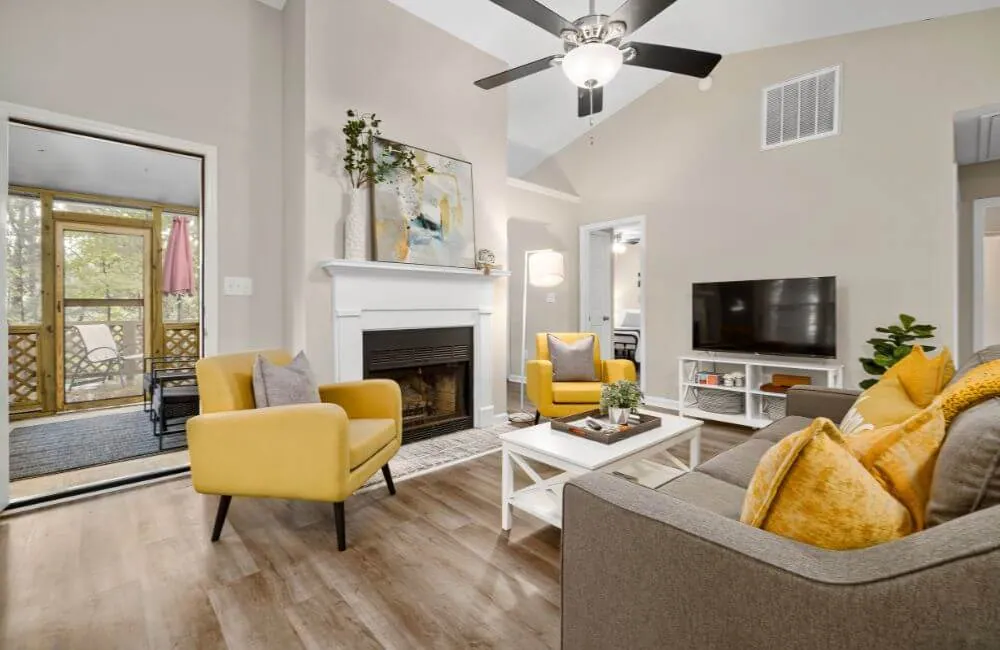 There are 5 essentials in a small living room. 3 of them consist of large furniture which will be the focal point of your living room. Others will be complementary accessories to the focal topic. If you have a small living room, make sure the number does not exceed 5 when it comes to large furnishings. The essentials are given below:
1. Seating
Sofas are also the first item homeowners consider when deciding the living room basics. Because sofas are sometimes the most expensive piece of furniture in the living room, we suggest selecting the sofa first and harmonizing the other of the furniture with whichever sofa you choose. You can add accent chairs for seating as well.
2. Living Room Table
Coffee tables/ Accent tables are on top of the list of living room necessities. Coffee and cocktail tables serve a utilitarian purpose and have a significant place in many people's living room furniture arrangements. Before selecting a coffee or cocktail table, think about the kind, style, and size of your possible table.
We have a guide on 22 Stylish Sofa Tables Decorations Ideas for Small Room. You can check this to get more styling ideas.
3. TV Stands And Media Consoles
While some people like to hang their TVs, TV stands and multimedia consoles are still useful for keeping all your devices together. Pay close attention to your various needs while selecting a TV stand or media center. They include many storage and display possibilities.
If you need to know about organizing coffee tables and tv stands, check out this article- How To Coordinate Coffee Table & TV Stand (Like A Designer)?
4. Living Room Lighting
If your living room has no overhead lighting, installing extra may be a priority. Table wall sconces, lamps, and ambient lighting may help you manage a space's design and mood. They function very well if you intend to read or work inside the living room.
5. Living Room Decorations
There are several living room necessities you'll require for your house when it comes to quality decoration. Your living room decoration must make a statement, whether that's a rug to connect the area together, handpicked art groupings to highlight your own character and style, or bar cabinets and cupboards to take your hosting to another level.
How To Arrange Furniture In A Small Living Room?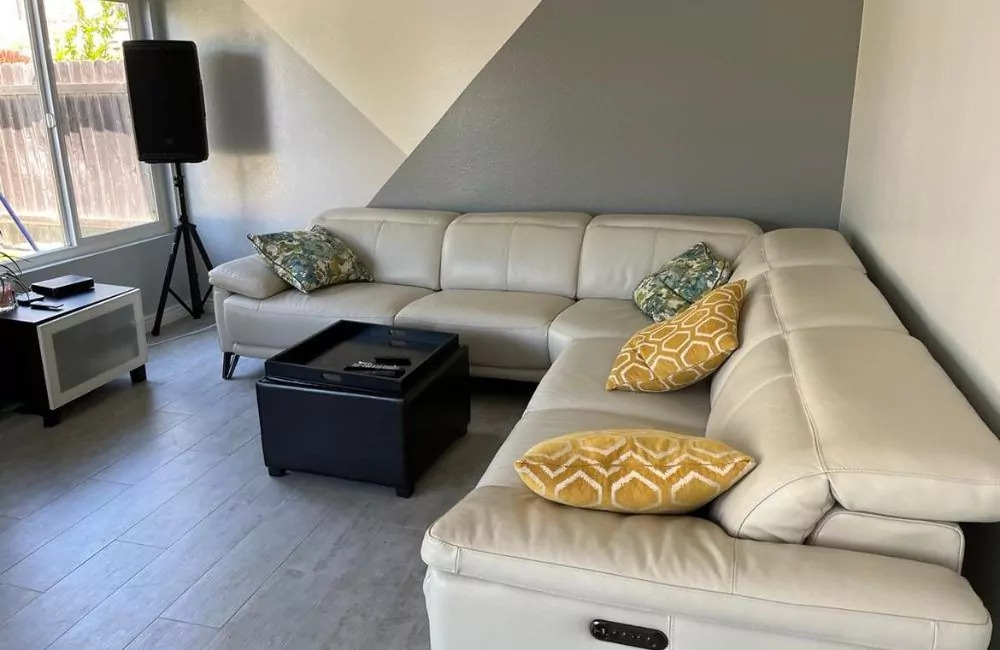 It's logical to want your house to appear and feel its finest and there's something very exciting about size-challenged décor that challenges you to be innovative. Arranging a small living room can be very tough. Here are some ideas on how you can smartly arrange your furniture.
Create A Focal Point
Every place, big or little, needs a focal point to draw attention. It's a prominent element that draws your focus, regardless of your perspective on the space. This may be a couch, a feature wall, a large window, or a great piece of art. This offers you a starting point for organizing your furnishings.
Consider The Furniture's Visual Weight
The visual weight of objects is not always connected to their size or real weight. Rather, it applies to how you interpret a piece's weight. A couch with no visible feet and that seems to sit completely on the floor, for instance, has more visual weight than a bigger sofa with long or narrow legs. The materials used to make an item also have an impact on its visual weight as well.
Maintain A Neutral Color Palette
The most effective color palette for creating the illusion of a bigger room is a neutral one. Because there is nothing to distract attention when you observe the space, a room with a single unified palette that merges effectively seems more open.
Utilize every Trick in the Book
Engineers use a variety of techniques to make space seem bigger, and you can do the same. There are several ways to make a room seem more open, from allowing in plenty of natural light to adding mirrors to visually expand the area and making use of a tall roof to enhance the open sense.
Reduce The Size Of The Furniture
A huge extended couch is quite comfortable for a group of people to cuddle on, but it may overload the area and make it appear smaller if it is too massive and heavy. Choose items that are proportionate to the size of the space and are not overloaded.
If you insist on a sectional, something with fewer components or a lesser visual weight would suit.  Any other piece of furniture that occupies a lot in a living room may make it seem smaller.
Think About The Traffic Pattern
Before deciding on a plan for the living room, you should first think about how people normally move around the room. It is better to arrange the furniture in such a way that people can walk around easily.
Take Advantage Of The Corners
Start making the most of a corner placement if it occupies a lot of your living area. Choose a couch that matches the space and makes use of it rather than leaving it empty. A tiny sectional may fit in a corner, but so can other models, particularly when combined with a small table and recliner. This shifts the biggest piece to the corner, away from the center. You can go for the futon also. Read our best futons for small spaces to get the idea.
Choose Multifunctional Furniture
When space is limited, making the most of what you possess is a top priority. Choose things with concealed storage or that may serve more than one purpose. A huge ottoman may serve as both a coffee table and an additional seat. Special storage furniture may be a console during the day and a dining table in the evening. Make each of your furniture purchases counts.
How To Make The Most Of A Small Living Room Space?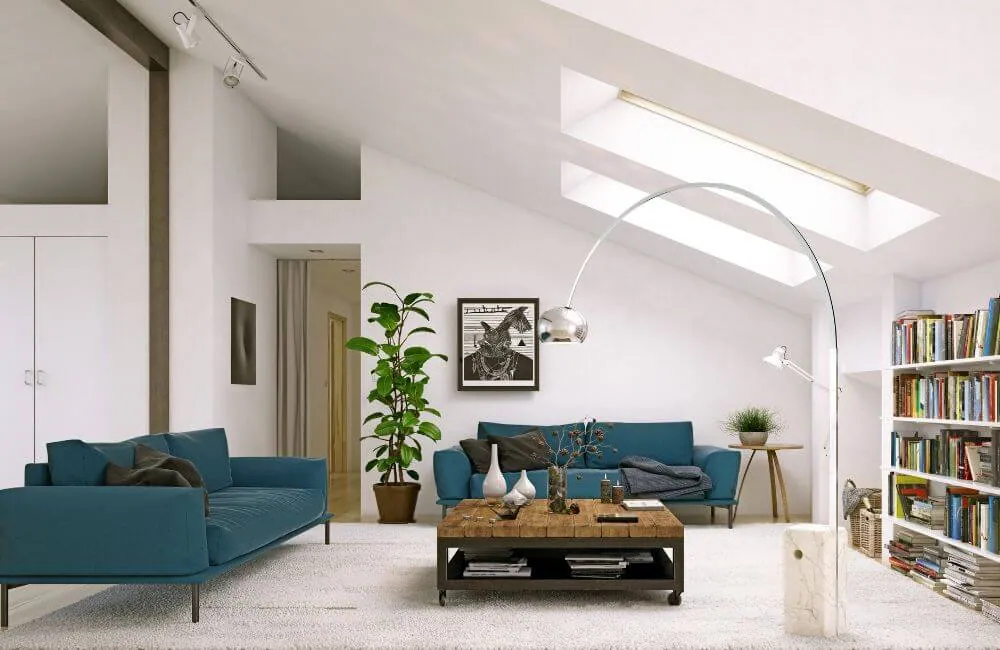 Designing a small living room area may be a nightmare. You'll undoubtedly make a lot of blunders along the road, but tiny living rooms may seem truly elegant when furnished effectively with a few easy tactics.
So, here are some ideas for making your living area seem larger enough to accommodate all of your partying and lounging desires.
Use Aesthetic Mirrors
There are a lot of creative things you can do in small, often-overlooked interiors. And the best place to start is by using elegant mirrors to make the room look bigger than it is. mirrors can make a small space feel open and pleasant. Choose several mirrors to reflect all of the light inside the living room for maximum impact.
If you put a big mirror or several small ones on the wall next to your biggest window, that's even better. The mirror would then reflect more light as well as give the room more depth at the same time. But if your living room is small and doesn't have many windows, try putting a tall mirror behind the furniture to make it look like another room opens up beyond.
Attract More Light With Bright Curtains
Curtains always can change an interior area with different colors, patterns, and a sense of coziness. When searching for the ideal curtain for a tiny living room, prioritize functionality above appearance.
If you have dense and darker colored curtains, look to replace them with soft and bright fabric to let in more light. Choose white or pale hues to maximize the daylight penetration and the brightness of a space.
Choose Curved Furniture
Curved couches and furniture not only define an area while making it seem separated but also preserve space by providing appropriate circulation space in the living room. A curved couch may help squeeze out more space in rooms with difficult proportions, leaving the room appearing airier and less congested.
In a compact living space, curved furnishings offer a natural feeling of fluidity. They may be highly eye-catching since they lighten the overall appearance of the area. When curves are matched with straight lines, they may produce a striking impact in a tiny area.
Match The Woodwork To The Walls
In a limited space, the fewer visual interruptions there are, the larger and more fluid the space seems. In this regard, when considering living room paint ideas, use the same bright colors on your woodwork and walls.
A gentle green or light-colored wall is fascinating and innovative without being overbearing. Colors should merge and harmonize for the optimum cocooning effect.
Design A Layered Lighting Plan
Lighting is vital for giving the space depth and even making your living room seem bigger. Leave the lights off the ground to minimize space and look to the ceiling and walls for lighting.
Wall lamps and lighting arranged strategically will provide a sense of illumination to various areas of your living room. A layered lighting plan with a floor lamp, sconces, and limelight will pull the eye across the area while also creating depth and shade.
Bring Big Rugs
When determining how to make a tiny living room seem larger, keep size in mind. A huge rug in a small space may provide the appearance of a bigger floor surface and make people think the room is spacious.
If you possess hardwood flooring, ensure that you have a rug that is the right size. If the living room rug is too tiny, the balance will be hampered, and the sofa set will seem too enormous for the room.
Float The Furniture
When you have a compact living room, it can be satisfying to force your tables and chairs by the walls to show more floor space. But putting everything around the room's edges and leaving a big open space without a purpose can make the living room appear smaller.
Removing furniture away from the walls and keeping it in the middle of the room may make a tiny living room seem larger. It allows your items to breathe and allows light to move across the area.
Just make sure to place your furniture with a wide living room rug. Additionally, make sure it's a reasonable solution for your space as well since you would like to be able to move freely without continuously stumbling into couches and side tables.
If you want to know more about floating furniture read, Floating Furniture: 7 Clever Tricks To Float Your Furniture.
Hang Wooden Shelves For Storage
Living room shelves offer so much to your room because it creates space and allows you to put accessories in different colors, patterns, and textures. But they're also functional because we all know that everything in a compact area must earn its position and have a purpose.
When it comes to shelving, the idea is to avoid developing symmetry or any clear lines or making the shelves seem too neat or excessively planned. There should be a wide range of heights, forms, and textures. Make sure to pair items in threes!
Final Say
For many small apartments, the dilemma is how to keep the living room furniture arrangement working while allowing space to breathe. It is important to make sure of proper space utilization. It can help you to keep a lot of functional pieces in your living room.
Selecting multipurpose, space-saving furniture is crucial to maximizing a tiny living room's potential. Get creative with your plan to utilize every square foot, including tricky corners. Then, pick decorations, such as paintings and mirrors which make the room appear larger without taking up too much room.
Whether you're starting from zero in a new space or feel crowded in your present living room, there's a solution. This article will help you to make sure your living room is offering what you desire.