Cost To Furnish a Small Apartment in USA and UK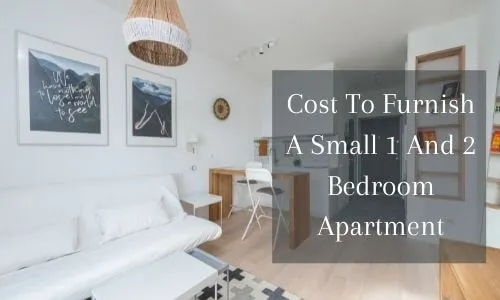 If you are reading this article, chances are you have moved into your own space recently or are about to relocate very soon. First of all, congratulations on your new apartment.
However, the cost to furnish a small apartment might surprise you. In this piece, we will help you construct a clearer idea of the budget you would need to decorate your crib.
What Do You Need To Furnish A Small Apartment?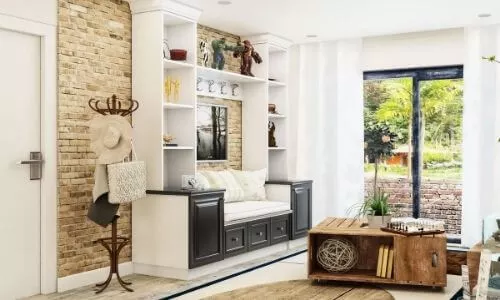 You need a handful of basic items to furnish a small apartment.
Getting your first apartment is a significant stage of your life. It indicates that you are ready for taking on the challenges adulthood throws at you. So, it's time to get serious and the layout of your apartment should reflect that too. No more sleeping on the mattresses, it's time to get a real bed and some appropriate furniture.
To figure out the cost to furnish a small apartment, it would be helpful to have a clear understanding of the furniture essentials you can't do without. Here, we have listed some items that we felt you can't skip furnishing your new home.
A Full Frame Bed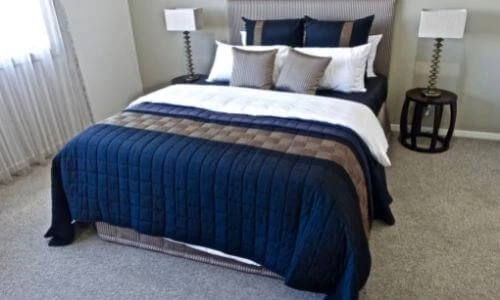 A headboard and footboard have a utilitarian purpose that transcends their aesthetic appeal. There is no need to lean against the wall any longer! Have a comfortable night of sleep resting your pillows against the headboard. The footboard is mostly a decorative addition, but it's also important to keep the bedding in the perfect position.
Beds with headboard storage and drawers can help you make the most of your small-sized bedroom. If you are running low on floor space, you can consider a multi-utility bed to avoid squeezing in a dresser.
Guest Bed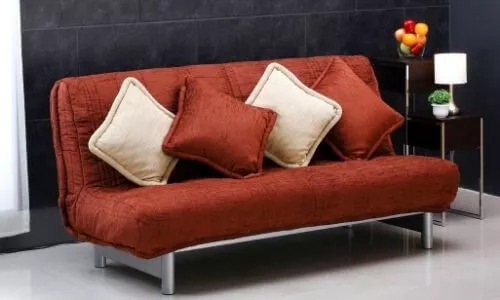 You might often have visitors willing to stay overnight. Therefore, you have to consider a guest bed for your apartment, and a couch bed or a sleeper could be a fantastic pick. These pieces have the feel and appearance of a sofa, but they instantly transform into a bed when you expand them.
They're an excellent multifunctional item for people looking to reduce the number of goods in their flat while still having everything they require. Not to mention, you will be getting the service of multiple furniture for the price of one.
Sofa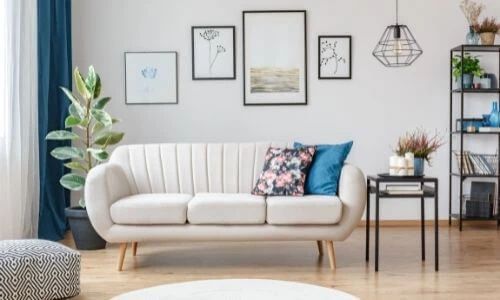 Your futon might have served you well in your college dorm, but it's time to move on. For compact spaces, an apartment sofa would be the best fit. Size-wise, it falls somewhere between a settee and a regular sofa. For this reason, it will not be too small or too big. Want more flexibility? A convertible sleeper would be right up your alley, then.
As an apartment owner, you will be entertaining more guests and family members now. Having a sleeper couch gives you the added functionality of a bed. Just pull it out and convert it to a bed where your guests can spend the night. Let's not forget about the primary objective of getting a sofa. It will be an excellent seating option for you and your guests.
Living Room Chair Or Recliners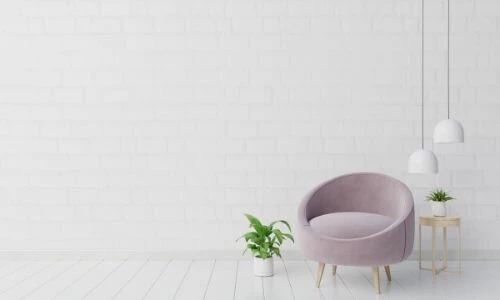 Your living space will seem incomplete without a chair or a recliner. You would realize the importance of accent chairs when you host a party or a family event. Apart from the sofa, the chair will come in handy to provide seating options for your guests.
A Brand New Mattress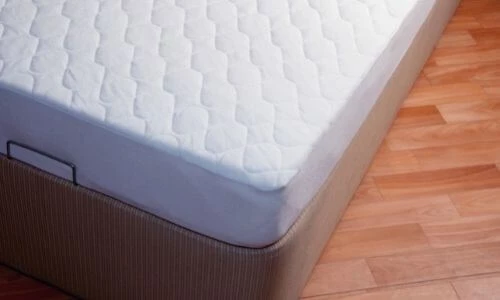 A new mattress should be one of the first names on your shopping list when you're planning to furnish a new apartment. Throw away your college twin mattress, it's time to switch to a more mature form of bedding like a plush full, queen, or even a king-sized mattress. Pick a mattress that supports your body the right way and promotes better sleep.
Bedroom Storage Furniture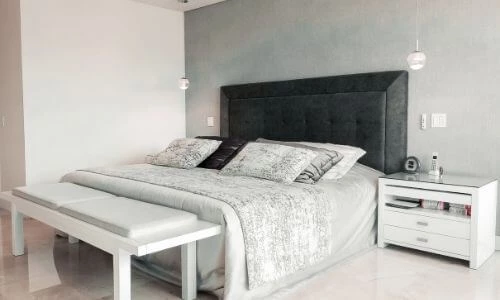 In a college dorm, you don't usually have to worry about storage much as the rooms come with storage cabinets. Once you move out, though, you will have to think about where to keep your belongings. For some, bed drawers and storage baskets would be enough. If that's not the case for you, you will have to consider bedroom storage furniture like nightstands and dressers.
If you want to minimize the cost to furnish a small apartment, you can try to make do without a dresser, at first. But eventually, you should get one. If you have the budget, you can buy complete bedroom sets with matching beds, dressers, and nightstands. In terms of nightstands, a single one should be enough, but many prefer two.
Cocktail Ottomans Or Coffee Tables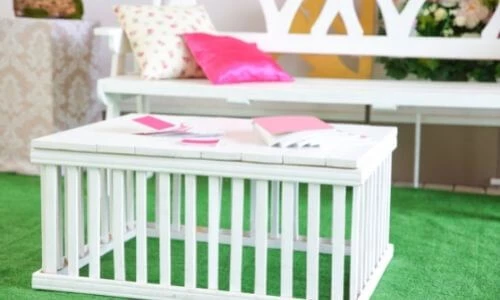 To round off your living room, put a cocktail ottoman or a coffee table in the middle. It can hold showpieces, remote, food, and drinks. You can choose a size and style that complements your room as well as fits your requirements.
We would recommend you select a small size as it would free up more space and add more flair into the room.
Dining Room Furniture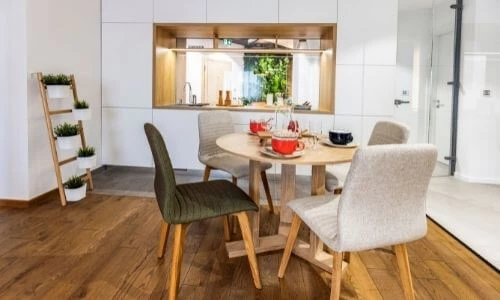 We hate to sound like a broken record, but we must inform you that your days of having breakfast, lunch, and dinner have come to an end. As you get older, you will have to shift to a dining room setup. Go for a 5-piece or a 3-piece dining room set, depending on available space, budget, and the number of people you usually entertain.
Desk & Chair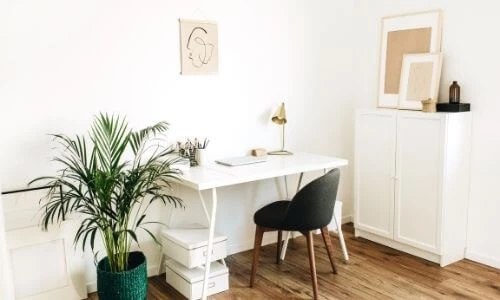 You should treat a desk and a chair as a single unit since there is no use of one without the other. You will need a desk and chair somewhere in the apartment, preferably the bedroom, for a home workspace. As remote working becomes more and more common, this is a must-have addition to your apartment.
TV Stand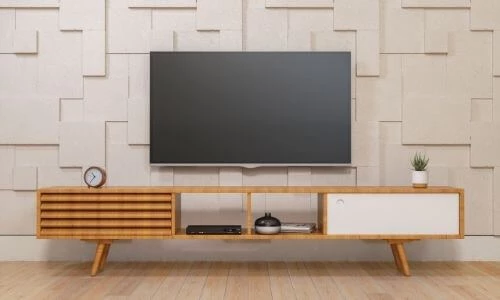 TVs are mostly mounted on walls these days, but it still helps to have a TV stand underneath to keep the set-top box or a gaming console. It might not sound essential at this point, but trust us, you won't regret setting aside some of your money for buying a TV stand.
How Can You Furnish A Small Apartment For Cheap?
You can furnish a small apartment for cheap following a well-planned strategy that prioritizes utility and your needs.
The cost to furnish a small apartment can be enormous if you are not smart about it. Here are some interior décor hacks that you can apply to bring down the furnishing expense of your apartment:
Do A Bit Of Research To Source Your Furniture
Don't just go to any furniture store if you wish to save money. Take the time to do some research and you might be surprised with the deals you find. Some people sell their furniture for unbelievably low prices. Check Craigslist and Facebook Marketplace to find some good deals on furniture.
You can even find some furniture items for free on sites like Freecycle and Preloved. Of course, check the condition before you bring anything to your house. Most of the time, people give away furniture when they feel their home has become overly cluttered. So, don't forget to have a look at these sites.
You can also check out garage sales and yard sales to discover some good-condition furniture at lucrative prices. Again, many people tend to sell at low prices as they are eager to move out the extra furniture from their house. Flea markets, charity organizations, and thrift stores are great sources for cheap furniture as well.
Finally, visit stores like Ikea and Big Lots to get some amazing deals on furniture. E-commerce sites like E-bay and Amazon can have some excellent offerings as well.
Buy Multifunctional Furniture Pieces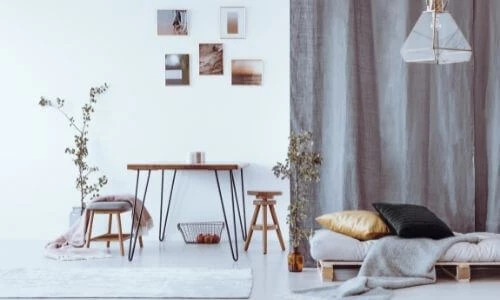 You can go for furniture that has extra storage cabinets like an ottoman with a storage compartment or a bed with drawers. In doing so, you can eliminate the need for buying a dedicated storage cabinet. Even if you do have to buy one, a smaller one would be enough, which are available at bargain rates.
Besides storage, you can go for furniture that has versatile features. These pieces serve as multiple items. So, you can get two pieces of furniture at the price of a single unit. Bookshelves with collapsible tables, sleeper couches that switch between a sofa and a bed, lift-top coffee tables that expand to a dining table are examples of such multi-utility furniture pieces.
Use Floating Shelves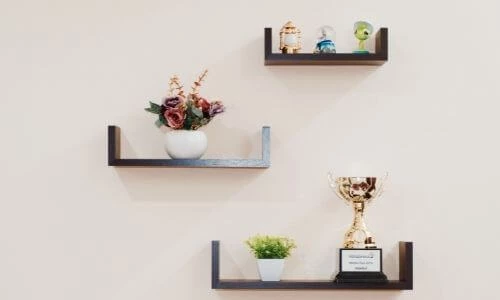 Buying a bookshelf can be expensive, and it can be difficult to make room for in a small apartment. Floating shelves, on the other hand, can be installed anywhere on the wall. They are way cheaper but offer the same level of utility. It's easy to DIY these shelves, so you will be spending almost next to nothing.
How Much Does The Average Person Spend To Furnish An Apartment?
The average person spends almost $8000 to furnish a single-bedroom apartment in the US. For a two-bedroom apartment, the per-person cost exceeds the $ 11,000 mark. In the UK, the average spending for furnishing a single bedroom apartment would be nearly £6,000, and for a double bedroom one, it will be more than £8500.
A sofa, which comes with a $1000 (£730) price tag on average, is the most expensive item you'll buy for your living room. The center table, accent chairs, and TV stand are the items that come next. Expect to spend around $750 (£550) for all these. A rug will be the finishing touch in the living room layout, which will set you off around $300 (£220).
Average Living Room Furnishing Cost
| | |
| --- | --- |
| Items | Price |
| Sofa | $1000 (£730) |
| Centre Table, Accent Chair, TV Stand | $750 (£550) |
| Rug | $300 (£220) |
| Drapes and Rods | $100 (£75) |
| Artwork from online shops like Urban Outfitters and Etsy | $35 (£25) |
| Total | $2185 (£1600) |
Let's move on to the bedroom next. First, you have to buy a mattress. According to our estimates, a good quality mattress will set you back about $1500 (£1100). For bed, nightstand, dresser, and lighting you will need $2050 (£1500) more.
Average Bedroom Furnishing Cost
| | |
| --- | --- |
| Items | Price |
| Mattress | $1500 (£1100) |
| Bed Frame, Dresser, Lighting, Nightstand | $2050 (£1500) |
| Total | $3550 (£2600) |
Now, we will look at the dining section and the kitchen. The dining set will be the most high-priced acquisition here. The dining table and chairs will cost you around $1200 (£880).
Although most kitchens will have storage cabinets and counter area, allocate $135 (£100) for extra kitchen storage. You have to spend $200 (£145) more on cooking equipment and trash can.
Average Kitchen and Dining Furnishing Cost
| | |
| --- | --- |
| Items | Price |
| Dining Set | $1200 (£880). |
| Kitchen Shelving & Storage | $135 (£100) |
| Cooking Tools & Trash Can | $200 (£145) |
| Total | $1535 (£1125) |
You should make some budget for your balcony or patio too. Get some weather-proof furniture to set there. Around $450 (£330) should be enough. Also, get some plants for $20 (£15).
Install a bathroom storage unit inside your bathroom to keep your towels, toiletries, and other essentials. You will get one for as much as $70 (£50). Also, throw in $30 (£20) for a trendy shower curtain.
Finally, let's add up all the costs to find out the total cost to furnish a small apartment. For two-bedroom apartments, we will multiply the average bathroom furnishing cost by two. Other expenses should remain the same.
Average Furnishing Cost For One Bedroom Apartment
| | |
| --- | --- |
| Name Of Expense | Cost |
| Living Room Furnishing Cost | $2185 (£1600) |
| Bedroom Furnishing Cost | $3550 (£2600) |
| Kitchen & Dining Furnishing Cost | $1535 (£1125) |
| Patio And Balcony Cost | $470 (£345) |
| Bathroom Cost | $100 (£70) |
| Total | $7840 (£5740) |
Average Furnishing Cost For Two Bedroom Apartment
| | |
| --- | --- |
| Name Of Expense | Cost |
| Living Room Furnishing Cost | $2185 (£1600) |
| Bedroom Furnishing Cost | $3550 (£2600) x 2= $7100 (£5200) |
| Kitchen & Dining Furnishing Cost | $1535 (£1125) |
| Patio And Balcony Cost | $470 (£345) |
| Bathroom Cost | $100 (£70) |
| Total | $11390 (£8340) |
Final Remarks
How much does it cost to furnish a small apartment? If you have been with us from the start, you should have a pretty good idea about the potential expenditure of decorating your new apartment. You can follow the tricks we mentioned here to keep your furnishing cost to a minimum.